kindess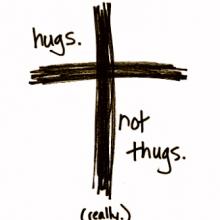 12. Do something really nice – that no one knows about.
11. Spend more money on other people than I spend on myself. Love my neighbor as I love myself. And love myself as I love my neighbor.
10. Laugh often… especially at advertisements that try to convince me that I must buy more stuff in order to be happy.