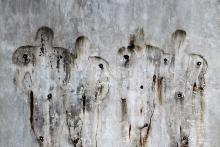 The disciplinary actions announced this week by the NCAA against the Penn State University football program were severe.

They included a $60 million fine (equivalent to their football proceeds of one year), a four-year ban on playing in post-season bowl games, a four-year reduction in the school's number of football scholarships from 25 to 15, vacating all of the wins of Penn State's football wins from 1998-2011 from official records (including vitiating the numbers that made their famous coach Joe Paterno the "winningest" big-school college football coach in history), giving all returning football players the right to transfer to another school, a five-year probationary period for the football program, and reserving the right to do further investigations and impose additional sanctions on individuals for their behavior.

That will end Penn State's dominant national football program for the foreseeable future and is a much more serious punishment than simply banning the university from playing football for a year  — aka a "death sentence"—  might have been.

I agree with the NCAA's disciplinary decisions and would have supported even harsher penalties against Penn State.