IRA GLASS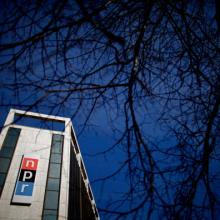 I've been thinking about the media and the truth after listening to This American Life's show this week, which is devoted to thorough and heartfelt repentance for inadvertently broadcasting a story in which monologist Mike Daisey said things that weren't true. In contrast to the makers of This American Life, Daisey was, shall we say, non-thorough in his apology. And, as we all know, Daisey is just the latest link in a long chain of non-apologizers.
Such a long chain, in fact, that I think it deserves its own Twitter hashtag:
#circumpentance: Giving a vague approximation of repentance while sidestepping the real issue, often by misusing the word "if" or other rhetorical footwork. For example, Daisey's statement: "the audience of This American Life … if they feel misled or betrayed, I regret to them as well." (Related term, already in use: #fauxpology.)
Once I got started thinking about this, the media-survival hashtags just started bubbling up.
During this 35-minute audio story, Hitt walks through many aspects of the immigration bill and introduces real stories of people interacting with it — from Scott Beason, a Republican senator who was the primary sponsor for the bill last season, to Latino families pulling their kids out of school, quitting their jobs, and remaining safe in their isolated neighborhoods.
Hitt demonstrates how this is not only a huge issue for the state, but also for the church. A woman shares that people at her congregation are suspect when passing the peace, some won't even shake hands. But again, this is what HB56 is about: making life uncomfortable to the point that the undocumented people will leave because it's easier to flee than to stay.