Invisible War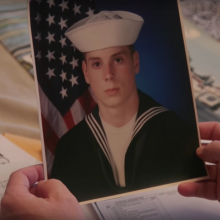 Sexual assault in the military has been a major issue for decades, and not only are the victims traumatized — they're punished for speaking out. Human Rights Watch issued a new report and short documentary exposing how sexual assault and harrassment survivors have been discharged for "personality disorder."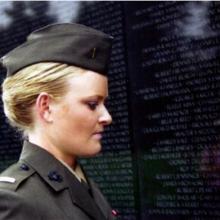 Men and women in the military face numerous challenges when they return from combat—whether post-traumatic stress disorder, economic struggles, traumatic brain injury. A glimpse at the headlines tells us the grim statistics of active-duty suicides tied to these issues.
But a new film, The Invisible War, brings to light another staggering reality: a female soldier in a combat zone is more likely to be raped by another soldier than killed in enemy fire.
The Invisible War, which opens in some markets on June 22, takes on the military culture that has failed to address the problem.
Filmmakers Kirby Dick and Amy Ziering collected stories from sexual assault survivors across the country and show how hauntingly similar their the accounts are—from harassment to assault to lack of follow-up, and for some, blatant cover up. The powerful documentary pairs the survivors' heartbreaking stories with alarming statistics illustrating the scope of the epidemic.
According to the Department of Defense, service members reported nearly 3,200 incidents of sexual assault in 2011.