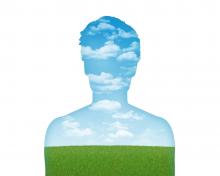 Editor's Note: In this latest edition of our "Disinvest/Reinvest" series, John Elwood reflects on how – and why – he divested from fossil fuels. You can sign up for the final week of our Christian Divestment e-course here.
Investments shape souls. Jesus tells us so.
"For where your treasure is, there your heart will be also." Matthew 6:21
Over the years, these words of Jesus have kept me away from the "merchants of death" and conflict minerals and steered me toward ethical products of many sorts. In recent years, however, a more sinister and pervasive threat has come into focus. Climate scientists in 2014 warned that energy companies like Exxon, Shell, PetroChina and Chevron – which derive their value from enormous reserves of recoverable fossil fuels – will have to leave about 80 percent of those precious reserves in the ground if the world is to have a chance of avoiding global climate mayhem.
That means that four out of every five barrels of oil, or tons of coal, or cubic feet of natural gas that these companies have discovered and developed must eventually be written off.
The market value of fossil fuel reserves today is valued at around $27 trillion, a sum that dwarfs the famous U.S. national debt. This means that there is a very, very bad day of reckoning ahead for someone. Either all of humanity will endure unspeakable suffering, or those who invest in the fossil-fuel companies will suffer huge losses.
It became clear to me that investing in fossil fuels is no longer a retirement strategy or a way of mitigating market risks. It is a decision whether to align my soul with unfathomable harm to virtually all of humanity and to all of God's beloved creation. If I've got my own personal slice of those carbon reserves (whether by buying a share of ExxonMobil or by investing in a mutual fund that does), I make money, or avoid big losses, only if the entire creation groans and suffers under the weight of climate calamity.