interregnum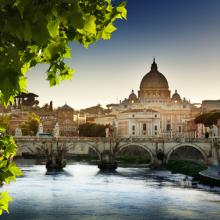 If you want a crash course on how papal politics really works, look no further than the saga of Scottish Cardinal Keith O'Brien.
On Friday, Britain's most senior Catholic cleric grabbed headlines by telling the BBC that priestly celibacy was "not of divine origin" and that he'd be "happy" if priests had the option to marry.
On Saturday, O'Brien was back in the news, this time after four men reportedly accused him of "inappropriate acts" dating back to the 1980s.
By Monday, O'Brien had resigned as archbishop of Saint Andrews and Edinburgh and announced he would skip the conclave.
From champion of married priests to disgraced churchman within 72 hours, O'Brien's trajectory is stunning but also emblematic of the frenetic and fever-pitched campaigning that occurs during the tiny window between a pope's death or resignation and the election of his successor.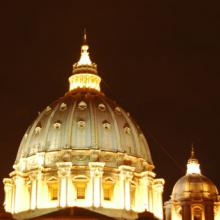 VATICAN CITY — As of 8 p.m. on Feb. 28, Pope Benedict XVI will no longer be pope and the Vatican will go into "sede vacante" mode — a Latin expression that means that the seat of St. Peter is vacant.
So who's in charge until a new pope is chosen? The "interregnum" between two popes is governed by ancient rituals and by institutions half forgotten even within the Vatican.
But it is also the only time that the Catholic Church comes close to vaguely resembling a democracy, with the College of Cardinals acting somewhat like a Parliament with limited powers as it prepares to choose the new pontiff in a closed-doors conclave.