Institute on Religion and Democracy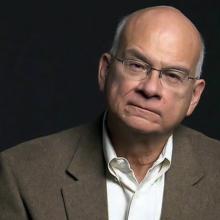 As the seminary said in announcing the award, Keller "is widely known as an innovative theologian and church leader, well-published author, and catalyst for urban mission in major cities around the world."
But Keller is also a leader in the Presbyterian Church in America, or PCA, which is the more conservative wing of U.S. Presbyterianism and does not permit the ordination of women or LGBTQ people.
An effort to tweak President Obama's health care reform bill to fill a gap for church health insurance plans could fail because of Republicans' insistence on repealing the law.
Without a fix, United Methodist Church leaders say some of their churches could drop current coverage for employees once "Obamacare" takes full effect next year, according to Colette Nies, spokeswoman for the UMC's General Board of Pension and Health Benefits.
Under Obama's 2010 Affordable Care Act, more than 50 percent of UMC clergy would qualify for tax credits available to lower- and middle-class families to purchase insurance. But because of the way the law was written, those tax credits cannot be used toward insurance plans churches can offer through government-run exchanges.