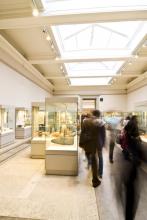 The news that Israel's memorial to Holocaust victims had been grafittied in early June with bitterly anti-Semitic and anti-Israel statements was shocking.

More shocking still was the news that the three men arrested for the crime are Jewish.

How could Jews desecrate the memories of millions of fellow Jews who perished at the hands of the Nazis?

The religious identities of the culprits -- however surprising to many who read of their arrests last Tuesday (June 26) -- did not surprise many Israelis, however. They know that a number of ultra-Orthodox Jews, for religious reasons, believe the State of Israel should not yet exist.