Gov. Robert Bentley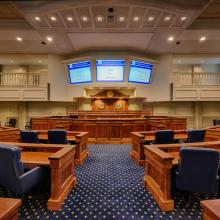 Randall Marshall, the legal director of the ACLU of Alabama, expressed the ACLU of Alabama's opposition to both Briarwood's request and a bill that would give churches in Alabama permission to hire armed congregants and protect them legally if they shoot anyone.
"It's our view this would be plainly unconstitutional," said Randall Marshall.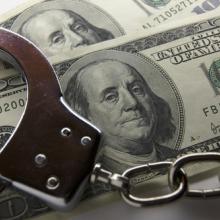 Over the past few weeks, Christians have written Alabama Gov. Robert Bentley asking him to stop the immoral practices that plague the state's criminal justice institutions. This incredible outcry from the faith community demonstrates their outrage at stories of people in poverty spending days, weeks, and months in jail over their inability to pay fees and fines to private companies contracted to administer parts of Alabama's system.
When contacted by Sojourners for a response to the thousands of messages received from people of faith about this issue, Jeremy King, spokesman for Gov. Bentley's office responded, "We can review this issue and move forward from there."