gospel of jesus' wife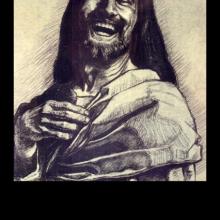 Another day, another stunning blockbuster report that … Jesus was married! And to Mary Magdalene!
The latest version of this meme comes from Simcha Jacobovici, an author and filmmaker who is famous for promoting stunning theories about Jesus that on further review often turn out to be dubious.
Jacobovici's new claim that he has decoded an old text that reveals Jesus and the Magdalene were married and had two kids (and she was a "co-deity" with her husband) came out this month and has also been widely dismissed.
But as happened earlier this year with the so-called "Gospel of Jesus's Wife" — a suspect papyrus that receives a further debunking in the latest edition of the Atlantic — people find Jesus' sex life endlessly fascinating, and plausible.
Why is that? Here are five reasons.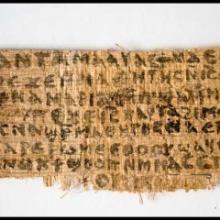 The Harvard Theological Review is postponing publication of a major article on the papyrus fragment in which Jesus seems to refer to his wife, raising further doubts about a discovery that was set to turn Christian history on its head when it was announced last September.
The article by Harvard Divinity School professor Karen King was scheduled for the review's January edition. It was expected to provide answers to questions that had been raised about the relic's authenticity soon after King announced the discovery to select national media and at an international conference of biblical scholars in Rome.
King told CNN, which reported the latest development on Jan. 3, that the article has been delayed because testing on the fragment is not complete.