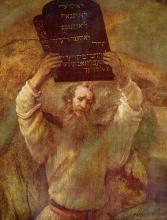 The primary political conversation that is happening in our country isn't a dualistic battle between a "free market" system and a "statist/socialist" one. It is determining which mix of institutions and organizations are best equipped to meet societal challenges and achieve collective goals while allowing for individual freedom and human flourishing.
There aren't many people who would argue that we need a new federal bureaucracy to run all of our grocery stores. But, you will find people who have varying views as to the government's role in ensuring that those in need have basic access to nutrition, or what information the government should mandate that growers, producers, or sellers of food disclose to consumers.
Rabbi Spero makes some important scriptural points as to the importance of personal responsibility, human creativity, and freedom, but fails to deal with any passages that might temper or balance his views of capitalism.