gay bishop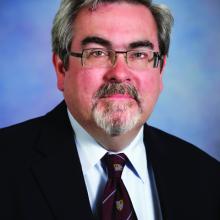 The Evangelical Lutheran Church in America has elected its first openly gay bishop, the Rev. R. Guy Erwin, to oversee churches in Southern California, four years after the church allowed openly gay men and lesbians to serve as clergy.
Following a wider trend within other mainline Protestant denominations to appoint gays and lesbians to leadership positions, the ELCA's five-county Southwest California Synod elected Erwin on Friday (May 31) to a six-year term.
"It's historic and a turning point, as was the ordination of women," said Martin Marty, the dean of American church historians at the University of Chicago and a member of the ELCA. "This is just one of many indications that the culture has shifted."
A conservative Brazilian bishop who broke away from his church over the consecration of an openly gay bishop in New Hampshire was found murdered with his wife in the northeastern town of Olinda, according to the diocese.

Bishop Robinson Cavalcanti and his wife Miriam were found dead on Sunday (Feb. 26). Their adopted son, Eduardo, is a suspect in the stabbing deaths, church officials said.

Conservative Anglican media sites reported that Cavalcanti was returning from a parish visit.

Cavalcanti launched the breakaway Anglican Church -- Diocese of Recife after Bishop V. Gene Robinson was consecrated as the Episcopal bishop of New Hampshire in 2003.