fixing the moral defecit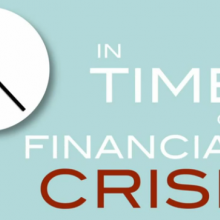 Rep. Paul Ryan's (Chairman of House Budget Committee) FY2012 plan, A Roadmap for America's Future, garnered princely praise in early April 2011, but it was quickly trailed by intense scrutiny when Ryan's botched math and skewed priorities became apparent upon his budget's review. Hailed as visionary and courageous upon submission, Ryan's budget plan ultimately revealed his ideologically entrenched disregard for the poor.
A few weeks ago President Barack Obama announced his FY2013 Budget. Within a few weeks, Ryan will submit his FY2013 budget plan for review. Dr. Ronald J. Sider's new book, Fixing the Moral Deficit (February 2012), comes just in time!
Sider has offered practical, balanced, and highly informed guidance for Christian engagement in the public sphere since publication of his first and seminal book, Rich Christians in an Age of Hunger (1977). Sider draws from his Just Generosity: A New Vision for Overcoming Poverty in America (Sider, 1999) to lay the philosophical foundation for this latest analysis in Fixing the Moral Deficit.
Sider starts with a simple premise: We have a deficit crisis. We also have a poverty crisis. Together these crises are producing a moral crisis in America.