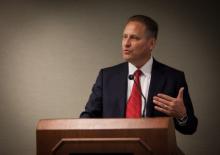 Conception. Pregnancy. Abortion. Abortifacient.
Those words today are in a rhetorical swamp where contesting religious, medical, and political views muddy understanding. And soon the U.S. Supreme Court will wade in.
On March 25, it will hear challenges to the Affordable Care Act's provision that employers must provide insurance coverage with no co-pays for contraception.