faith mobilization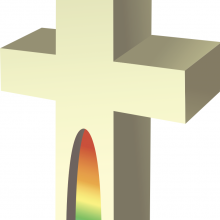 More Light Presbyterians, a network of congregations and individuals in the Presbyterian Church (USA) that advocates for LGBT inclusion, today announced Alex McNeill as their new executive director. McNeill is the first openly transgender person to lead a mainline Protestant organization.
McNeill, a longtime advocate for gay, lesbian, bisexual, transgendered, and queer Christians, has longstanding roots in the church.
"[The church] embodies the belief that faith calls us to action. We have a commitment to live out our call to care for the poor, for the hungry, and for the outcast. So we seek to not just teach values, but to equip people with tools for social justice," he continued.
Adam Phillips is a Evangelical Covenant Church minister and director of faith mobilization for the ONE Campaign, www.one.org.
This video is the latest installment in an ongoing series at God's Politics where we've asked leading clergy, writers, scholars, artists, activists and others who self-identify as "evangelical" to answer the question, "What is an Evangelical?"