exploitation of women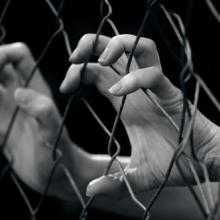 Eight years ago I left my dorm room, humming the hook to "Till I Collapse" on my walk to the bathroom. When I returned a new song was playing on my laptop. Ludacris' "P-Poppin'" pierced through the thin walls and echoed down the hallway. I bobbed my head along and then sat down to finish my homework. I looked at the screen, and I thought I saw my sister.
One of the women on the screen in the strip club swinging around a pole trying to seduce Ludacris looked like Jennifer – my older sister.
And something began to shift.
In Half the Sky, Pulitzer Prize-winning authors Kristof and WuDunn document the global exploitation of women an abuse to which we have become indifferent.