ESL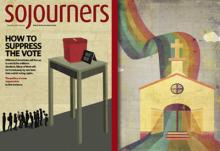 A look at three multiracial churches—and how they got that way.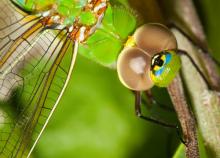 Bralyan loves bugs.

I met him during the first week of school as I conducted the standard assessment of how many words he could read per minute from a second-grade story. After the assessment, I gave him the customary caterpillar sticker to put on his shirt to show everyone that he was going to emerge as a great reader during his second-grade year.

You would have thought that I had given him a piece of gold.

"Oooh, I love bugs," he marveled as I handed him the sticker. "I have seen caterpillars around the trees at my apartment. They spin a chrysalis and turn into butterflies.

"Have you seen a roly poly bug?," he continued. "They're my favorites!"

And so a friendship began around the pyrrharctia isabella, the armadillidum vulgar and other bugs that make up the most diverse group of animals on the planet.

This interaction told me some crucial things about Bralyan. It told me he is a smart kid, and it also told me that keeping him engaged in school would likely include bugs.

I later learned that Bralyan and his family moved here from Mexico when he was a baby. His mom and dad speak only Spanish at home. He speaks English at school.
There is a wonderful scene in Harper Lee's novel To Kill A Mockingbird where the all-white jury has returned an unjust verdict against Tom Robinson. Atticus Finch begins to wearily walk out of the courthouse. His children, Jem and Scout, are in the balcony with the black folks of the county. They all rise as Atticus walks out — except the children — so the Rev. Sykes says to Scout, "Miss Jean Louise, stand up. Your father's passin'."
During the first weeks of school, Scout's story came back to me as I was benchmarking the reading levels of our first- and second-grade students. Before I took the students through the benchmark test, I asked them open-ended questions and listened to their answers. At first they were shy, as children often are when they meet a new teacher. But soon they were telling me their stories with confident voices and dimpled smiles.