enslavement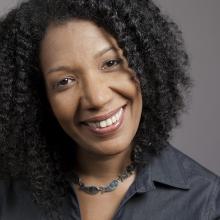 During a roundtable chat with a group of emerging young evangelical leaders recently, someone posed the question: "Has America become a post racial society?"
Well, we haven't had a race riot in a while — does that mean race isn't relevant anymore?
A black president just gave the State of the Union Address. How about that? Does that mean America's OK with the race thing?
Our nation is a more ethnically diverse nation than it's ever been. Does that count for anything?
Scholars across disciplines agree that what we think of as "race" literally was invented here in the 17th century to delineate castes within a system of extreme privilege and subjugation.
So, rather than thinking about the dreaded word, "racism," to answer the question, perhaps it would be more helpful to think about how our society has been "racialized" and then ask if such a racialization still exists or reverberates in today's American culture.
The specter of Jacob Marley entered Scrooge's room. It had been seven years to the day since Marley died.
Before he sees them, Scrooge hears the clanking of the heavy chains his old business partner now carries with him.
Scrooge asks how it is that Marley became thus fettered.
"I wear the chain I forge in life," replied the Ghost. "I made it link by link, and yard by yard; I girded it on of my own free-will, and of my own free-will I wore it."
Marley did not realize in life that he was a slave. He assumed that his wealth and the absence of external restraints meant he was free, when in fact his miserly and selfish ways were forging the means of his own bondage.