energy systems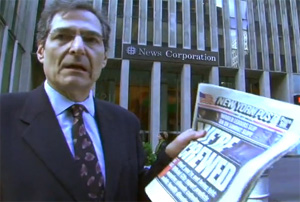 On Monday, millions of people received a "special edition" of The New York Post that told the truth: "We're Screwed." I guess only fake newspapers can print real news.
More than 2,000 volunteers of The Yes Men, a "culture jamming" group, distributed a fake edition of The Post in New York City....
Congress is hard at work on historic energy and climate change legislation. The House of Representatives plans to vote on a bill in the next few weeks, with the Senate to follow in early fall.