embryonic stem cell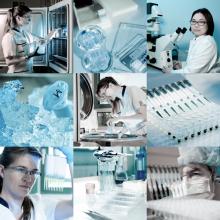 Wading into one of the most controversial fields of modern medicine, the Vatican is pushing adult stem cell research as ethical and scientifically more promising than embryonic stem cell research.
That's despite assertions from many in the scientific community that that it's important to pursue all types of stem cell research, including embryonic, to maximize chances of finding cures for diseases.
Harvesting embryonic stem cells requires the destruction of fertilized embryos — which are considered nascent human life in Catholic doctrine. Adult stem cells can be safely taken from adult human beings.
The Vatican started promoting adult stem cells in 2011, when its Pontifical Council for Culture launched a collaboration with U.S. bio-pharmaceutical company NeoStem.
Former President George W. Bush receives a pro-life award this weekend from Legatus, an organization of Catholic business professionals.