drone attacks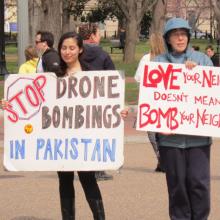 Last week, anonymous U.S. officials told the media that the U.S. military wouldn't stop the drone-launched missile attacks, which they have been carrying out for years within Pakistan.
Discouraging news, indeed. 

But we all need encouragement, so here's a little good news—images of a chance encounter of a peace-building kind.