Dr. Allan Boesak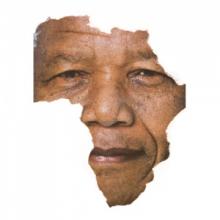 Today I had the great honor of saying a prayer at the memorial service for Nelson Mandela, the most important political leader of the 20th century. This was an honor, not only because of Mandela's stature on the world's stage, but because he was someone I admired very deeply and personally. His fight for justice and reconciliation is one that has inspired me in the work that we do at Sojourners.
There were several highlights of the service today. There were several choirs, two of which brought each mourner to their feet, clapping along to their versions of Shosholoza and Siyahamba. There were many beautiful speeches and recitations, including a reading of Maya Angelou's poem for Mandela called "His Day is Done."
But what stood out to me the most was the homily by Rev. Dr. Allan Boesak, Director of the Desmond Tutu Center at Christian Theological Seminary, Butler University. As he paid tribute to Mandela's life and described his "long walk to freedom," he punctuated his remarks with "it ain't over, until God says it's done," a quote from Maurette Brown-Clark's song of the same name.
Saying an opening prayer at the Nelson Mandela Memorial Service on Wednesday, in Washington, D.C. was both an honor and a blessing for me. The theme of the homily, by my good friend Rev. Dr. Allan Boesak, was "it ain't over until God says it's done."
I sat there listening to those words from an African American gospel hymn in the midst of my own circumstance of being on the ninth day of a water-only fast for comprehensive immigration reform. In my weakened condition, I was grateful that I had done the opening prayer and wouldn't have to do the closing prayer! But fasting focuses you and it made me consider how Nelson Mandela would feel about a broken immigration system that is shattering the lives of 11 million immigrants, separating parents from children, and undermining the best values of our nation.
In our nightly meeting at what is now a packed fasting tent, I could imagine Nelson Mandela there with us, telling us to never give up until we win this victory for so many vulnerable people reminding us, "it ain't over until God says it's done." Or, as he would tell cynical pundits and politicians, "it is always impossible until it is done." Today, following a procession from the Capitol which will now include many members of Congress, we will go to that tent and proclaim that immigration reform is not over, and we won't give up until it's done.