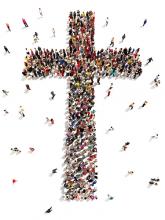 Few things are presented more inaccurately than Christianity. Often marketed through evangelism as a joyful, peaceful, loving, easy way to overcome the hardships of this world, in reality practicing Christianity is far more grueling than many pastors, churches, theologians, and Christian institutions make it out to be.
Christianity isn't meant to be a form of escapism, a safety net, or a crutch. Rather, following Jesus means bravely sacrificing yourself for the love of humanity, becoming nothing for the sake of others.
So instead of preparing people for failure, impossible expectations, disappointment, and false illusions, here are five things everyone should know before becoming a Christian.