divine healing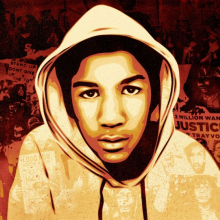 As we inched our way forward, the four lanes of the highway converged into one lane as we made our way around a terrible accident. We joined the long line of cars that passed the scene of the accident one by one, and we slowed — as did the others — to see what we could of the crash. But the moment we moved past the accident, the highway opened up to us, inviting us to freely and quickly accelerate.
And I began to think that tragedies like these cause us to slow down, and even come to a stop. They cause us to open our eyes for a moment and see that our actions have consequences. But on the other side of these tragedies, we tend to somehow find the freedom to move on, and to move on with strength. The only question is whether or not we will take what we see to heart, and resolve to be better drivers on the other side.
LONDON — Britain's powerful media advertising watchdog has banned a Christian group from claiming on its website and brochures that God's cure-all powers can heal a string of medical ailments.
The Advertising Standards Authority, the independent regulator of advertising in all British media, ruled that the ads generated by the group Healing on the Streets are irresponsible and misleading.
The ASA, whose tight rules are considered among the world's most stringent, cites a leaflet produced by the group from its center in the spa town of Bath, England, claiming that God "can heal you from any sickness."