corinthian church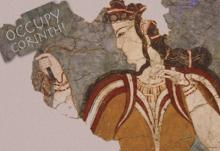 The apostle's attack on elitism in Corinthian church and society speaks a clear message about inequality today.
"Let the one who boasts, boast in the Lord." (1 Corinthians 1:31, NRSV)
Many of us were raised in churches that taught that women should be silent in the church because of the teachings of Paul in 1 Corinthians 14:34.