Congressman Paul Broun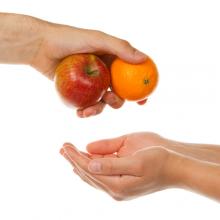 Food assistance programs have been helping millions of people get through the recession. With poverty remaining at record high levels, we should be grateful that these resources are available to protect families from hunger.

Unfortunately, some of our nation's elected officials see it differently. New legislation (H.R 6518) introduced by Congressman Paul Broun and members of the Republican Study Committee targets some of the very programs designed to protect the most poor and vulnerable. Under the proposed legislation, six food programs administered by the federal government would be combined into a single block grant to states.

Does that sound like Washington slang? What it means is that spending on food programs would be dramatically reduced, administration of these programs would be shifted to state governors, and benefit level would likely vary from state to state. Programs such as the Supplemental Nutritional Assistance Program (SNAP) and Emergency Food Assistance (TEFAP) would be threatened by this legislation.