Colm Toibin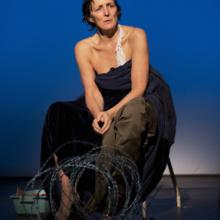 How far can one go in retelling a Bible story, adding things that are not in the original? In The Testament of Mary, Colm Toibin goes a long way.
His 2012 book is now a Broadway play presenting a view of the mother of Jesus so different from pious tradition that it angers some Christians, creating a "new," intellectually and spiritually challenging Virgin Mary.
Yet in the end, Toibin's searingly human Mary may be ultimately more accessible than the Mary of porcelain perfection set high on a pedestal.
The Irish writer, who has written about his strong Catholic childhood, imagines Mary 30 years after the crucifixion of her son. She lives as a virtual prisoner of two of Jesus' disciples, still mourning her son's death, bitter at what has happened since, and seeking consolation from pagan idols, which make more sense to her than what happened to Jesus.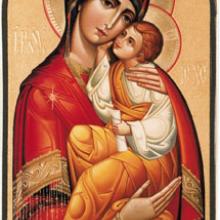 This month, as Christians set up their creches and assemble in churches to hear the story of the Nativity, one line, from Luke 2:19, speaks particularly to women: "But Mary treasured all these things, and pondered them in her heart."
This Mary — silent, obedient, observant — has echoed down two millennia, cementing a potent ideal in the Western imagination. Now the masterful Irish writer Colm Toibin puts a jackhammer to the cozy, safe, Christmas-card version in The Testament of Mary.
He imagines the mother of Jesus many years after the Crucifixion, living alone in the ancient Asia Minor town of Ephesus, where two of the Gospel writers supply her with food and shelter. They come to her with regularity. She is not cooperating.