Charles Austin writes for Religion News Service. Via RNS.
Posts By This Author
The Christmas Wars Are Over, And Christmas Won
12-20-2013
If there is indeed a "War on Christmas," those on the anti-Christmas side of the war have lost — big time.
The television pundits, conservative politicians, and talk-radio loudmouths who believe there is a "War on Christmas" should look around, withdraw their troops, and quit screaming. Because if there is a war on Christmas, Christmas has won.
As Christmas approaches, tens of thousands of churches around the country are planning Christmas services and expecting packed pews. Their choirs are rehearsing Christmas music; and church members have taken the Nativity scene figures out of storage and put them on church lawns. Children costumed as kings and shepherds are learning to sing "Away in the Manger."
Christmas cards with manger scenes are speeding around the country through the U.S. Postal Service or in the form of online animated greetings that play "Silent Night" and show the wise men following the star to Bethlehem.
Colm Toibin's 'Testament of Mary' Brings Jesus' Mother Down to Earth
04-23-2013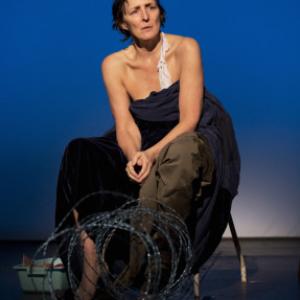 How far can one go in retelling a Bible story, adding things that are not in the original? In The Testament of Mary, Colm Toibin goes a long way.
His 2012 book is now a Broadway play presenting a view of the mother of Jesus so different from pious tradition that it angers some Christians, creating a "new," intellectually and spiritually challenging Virgin Mary.
Yet in the end, Toibin's searingly human Mary may be ultimately more accessible than the Mary of porcelain perfection set high on a pedestal.
The Irish writer, who has written about his strong Catholic childhood, imagines Mary 30 years after the crucifixion of her son. She lives as a virtual prisoner of two of Jesus' disciples, still mourning her son's death, bitter at what has happened since, and seeking consolation from pagan idols, which make more sense to her than what happened to Jesus.