christian radio station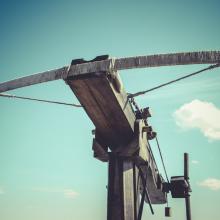 On my recent 4,100-mile pilgrimage across the U.S., I occasionally used my radio's "seek" function to find stations.
I often stopped on a "Christian radio" station, sometimes a national network such as American Family Radio, sometimes a local effort featuring preachers from area churches, always conservative.
I did so because I enjoy gospel music and I was curious what the radio preachers were saying.
They tended to be excellent speakers and well-prepared. But their message seemed frozen in time, as if nothing had changed in America since the 1950s except for the identities of enemies who are allegedly "attacking Christians," "attacking Christian values" and "attacking the American way of life."
This siege mentality seemed basic to every preacher I heard. I suppose it's one way to rally the troops. Get them fearful, angry, and suspicious.
It was a nice invitation, not unlike many I've received before.