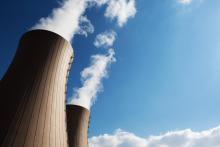 June 2 is going to be a big deal.
Why? Because EPA Administrator Gina McCarthy is about to unveil our biggest climate change policy ever.
It didn't go through Congress because Congress continues to fail us on our most urgent threat to the planet — even though the majority of Americans in every state agree that climate change is happening and we are the main cause and despite the recent news from the National Climate Assessment that climate change is happening now, and the effects are visible in every single state.
Instead, the Obama Administration is acting on climate change through the Environmental Protection Agency (EPA). The President's Climate Action Plan has a number of policies within it, including energy efficiency for congregations, and this latest rule will limit carbon pollution from our existing power plants.