biblical authors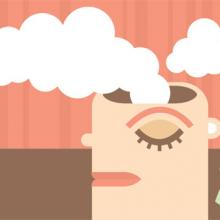 This is going to be a problem. This chapter on faith and science and quantum mechanics is going to be a problem. Why? Well, because this faith and science thing has been done to death. Did you know that the Vatican has an observatory and that one of the authors of Red Shift Theory was a Jesuit? Yep. The famed Scopes Monkey Trial was more than a century ago and those of us in the Protestant Mainline have long ago made peace with it. The Vatican apologized for the oppression of scientists, most specifically it said that Galileo was right. Scientific inquiry and Biblical interpretation are not the same thing. So what's Rob's purpose for this chapter?
Well, it's manifold. He's an evangelical. He's writing in some ways to other evangelicals, specifically those who have felt cut off from the tradition. Here in the States, the classic evangelical line holds echoes of the arguments used during the Scopes Monkey Trial. Some in that Christian tradition are still fighting that fight. Heck, some progressives are, too. Powerful (if false) dichotomies have been established.
"A woman should learn in quietness and full submission. I do not permit a woman to teach or to assume authority over a man; she must be quiet. For Adam was formed first, then Eve.