anti-war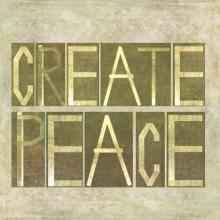 As the United States prepares to "officially" become involved in the Syrian war, Christian pacifism has reemerged as a much-discussed and relevant topic. Unfortunately, the concept has been somewhat misrepresented, undervalued, and often downright demonized within evangelical communities.
Critics often assume Christian Pacifism is some sort of radical political movement associated with marijuana-smoking hippies who are anti-government conspiracy theorists. To make matters worse, pop-culture (and much of Christian culture) has made pacifism seem, well, passive — as if pacifists are unpatriotic and un-American heretics who refuse to enlist in the military and avoid physical confrontations at all costs. They are characterized and perceived as weak, scared, and gutless.
In reality, the beliefs that form Christian pacifism are spiritual and scripturally founded around the life of Christ. And whether you agree with the theology, it's hard to passively dismiss the Biblical argument for pacifism as some sort of crazy mumbo-jumbo.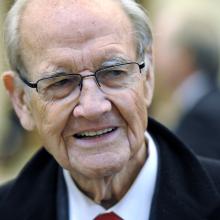 I will miss George McGovern. The former senator from South Dakota and Democratic presidential candidate in 1972 died in a hospice on Sunday, at 90, surrounded by family and friends who loved him.
Indeed, many of us did.
1972 was the first year I was old enough to vote in an election, and McGovern was the first presidential candidate for whom I voted.
To this day, I am more proud of that vote than most of the others I have cast since.
Some of McGovern's people contacted me while I was still at seminary during the 1972 campaign. They wanted McGovern to have a chance to meet and talk with evangelical Christians, since his own Christian faith was very important to him — being the son of a Methodist minister and even having studied for a divinity degree himself for a while before deciding to go into teaching history. I agreed to help.
They couldn't understand why most evangelicals at the time were for Richard Nixon, a man who turned out not to be one of the U.S.'s most honest, humble, or deeply religious presidents.