antebellum south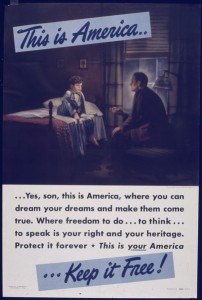 Nearly 50 million Americans are currently living below the poverty line (that is $22,000 for a household of four) and half of them are working full time jobs.
In our current economic system, the "happiness" of the super-elite is secured while the lives, liberty, and access to basic needs of the rest suffer. This isn't the American Dream and it isn't God's dream either.
Certain moments in our nation's history have consistently opened the door for the least civil voices to enact evil through civil policy: think the institution of race-based U.S. slavery, the Indian removals, Jim Crow laws, legalized segregation, the federal protection of lynching mobs, and, don't forget, the Japanese internment camps, among others.