absolute truth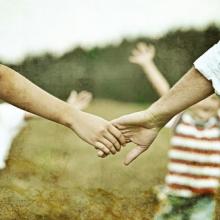 I spent last Saturday walking around Anthem, Ariz. It's a strip of outlet malls and a Wal-Mart 30 miles north of Phoenix in the desert, and it's as bad as it sounds. It's hot and boring, and I was walking around all day because my new truck was broken and the mechanic wasn't going to get to it until Monday. And it was going to cost $1,600 … which I don't have. So I walked around and felt miserable and it sucked in a Big Way.
Saturday night my friend drove 30 miles to come and pick me up. He let me eat dinner at his house, and his mom made steak and it was delicious. I got a ride back home with some other friends that night, and for the rest of the weekend, I was driven around by my girlfriend. In addition to this, my family lent me money. Some family gave me money. I was stranded in Anthem, Ariz., where I didn't know anybody and didn't have any money in my bank account and I was worried and bored and scared, and maybe I cried a little bit. But I talked to my family and my friends on the phone and they helped me. They cared for me. And they are still caring for me.
I don't have a hard life and I'm grateful for that, but in this time of mini-crisis, the people who love me have gone out of their way to care of me. They've asked me exactly what I needed and given it to me without thinking twice. In some cases, they've seen that I'm too proud (or stupid) to ask for what I need and given it to me anyway. And it has punched me in the stomach. It is humbling and it is touching, and it makes me want to be a better person.
You see, Christian brothers and sisters, that's what caring looks like.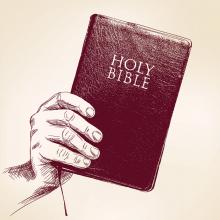 One Sunday morning, I was facilitating a discussion with the teenagers in my small group. The students were engaged. Most of them voiced their opinions. Some of them even backed their views up with Scripture. Others defended their stance based on personal experience. The discussion was going well, but we had veered so far off course that I wasn't sure how to make our way back to the original topic. Usually this didn't bother me, because those seemed to be the times their perspectives were broadened the most. But I could see things were beginning to get heated. The students were divided and beginning to make things personal.
I interrupted the students in hopes of bringing them back to the point at hand. It didn't help. The open dialogue on truth had taken a turn for the worse. It was now a full on assault in which denominational pride resorted to church bashing and religion hating. I knew that if I didn't intervene soon, all hell would break loose — the Crusades would be re-birthed and someone might get burned at the stake. After a while, my frustration got the best of me and I opened my mouth long enough to let a few unfiltered words fly. No, I didn't yell, swear at them, or lose my temper in any manner. Had that been the case, I'm sure the backlash would have been much quicker and less severe.
There, in the middle of what used to be the sanctuary, I told that small group of teenagers they could find truth in the Qur'an.