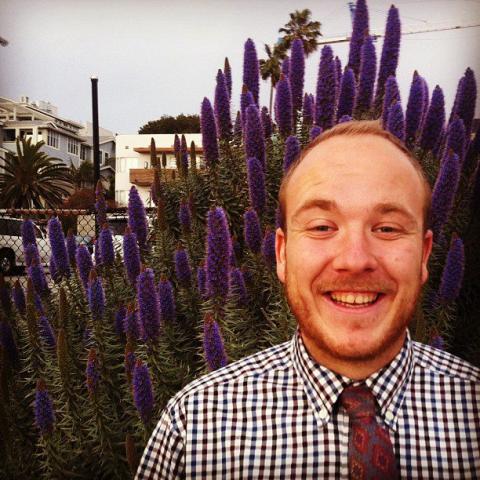 Austin Thomas lives in Flagstaff, Ariz. He writes at austacular.com/blog, and has also written for Thought Catalog, The Burnside Writer's Collective, and Red Letter Christians.
Posts By This Author
What Caring Looks Like
03-27-2014
I spent last Saturday walking around Anthem, Ariz. It's a strip of outlet malls and a Wal-Mart 30 miles north of Phoenix in the desert, and it's as bad as it sounds. It's hot and boring, and I was walking around all day because my new truck was broken and the mechanic wasn't going to get to it until Monday. And it was going to cost $1,600 … which I don't have. So I walked around and felt miserable and it sucked in a Big Way.
Saturday night my friend drove 30 miles to come and pick me up. He let me eat dinner at his house, and his mom made steak and it was delicious. I got a ride back home with some other friends that night, and for the rest of the weekend, I was driven around by my girlfriend. In addition to this, my family lent me money. Some family gave me money. I was stranded in Anthem, Ariz., where I didn't know anybody and didn't have any money in my bank account and I was worried and bored and scared, and maybe I cried a little bit. But I talked to my family and my friends on the phone and they helped me. They cared for me. And they are still caring for me.
I don't have a hard life and I'm grateful for that, but in this time of mini-crisis, the people who love me have gone out of their way to care of me. They've asked me exactly what I needed and given it to me without thinking twice. In some cases, they've seen that I'm too proud (or stupid) to ask for what I need and given it to me anyway. And it has punched me in the stomach. It is humbling and it is touching, and it makes me want to be a better person.
You see, Christian brothers and sisters, that's what caring looks like.
Churches Shouldn't Be Think Tanks
06-10-2013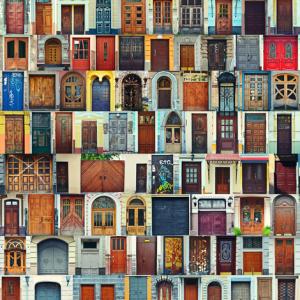 I remember the first time I met someone without papers. They were 12 or 13, like me, and pretty unremarkable and brown. I can still feel the tension between my intense curiosity about this boy and my disappointment about him. Going from "I wonder if they have feelings like us" and "he doesn't have a green card but does he have a mother who loves him" to "he's kind of normal" and "this is not what I expected a real-life outlaw to look like" in a few quick minutes.
As life moved on and I made more friends, I met more people who were undocumented. I met grandmothers and little children and some college kids. My relationship with this issue kept transforming, from "I can say I have a friend who's undocumented SO I KNOW WHAT I'M TALKING ABOUT, OK?" to "I have friends, some of whom don't have papers, and I'd like to government to be nice to everybody." The more undocumented immigrants I met, the less they seemed different at all.
It happened that way with abortion, too. And gay marriage. Start out with a simplistic interpretation of the Bible and a black-and-white opinion, befriend somebody at odds with that opinion, the opinion changes. Time after time. I was against women pastors —thanks to Paul and bad exegesis — until I realized that my mother had been spiritually leading people for 20 years and most of them had turned out OK.
I'm sure that if I run for president in 20 years, somebody is going to find a paper I wrote for my Biblical Interpretation class decrying the moral state of our socialized medical system, contrast that with my current view, and label me a flip-flopper. And they would be right, which would have worried me three years ago. But I've met some flip-floppers since then, and they're pretty decent people. So I'm okay with that now.
To be honest, I don't really trust people who have had the same opinions their entire lives. Which is probably why I don't trust much Evangelical theology, these days. I think it's natural to have your views about the world change as you experience more of the world, and I wish it were easier to be honest about that when it happened. I wish it were encouraged.