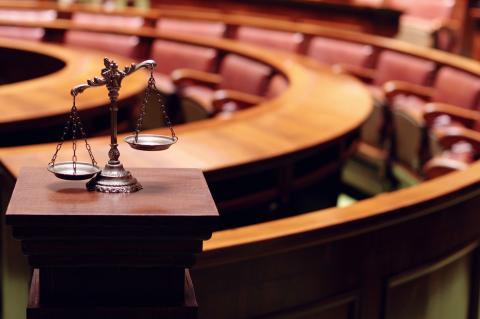 THIS SUMMER, two Supreme Court outcomes dramatically affected the reality of the words "Equal Justice Under Law." In the first, a key component of the historic Voting Rights Act of 1965 was struck down, jeopardizing equal justice under the law especially for black, Latino, and low-income people whose voting rights have historically been assaulted and have continued to be suppressed as recently as the 2012 election. Efforts to increase barriers to voting for people of color, especially those with lower incomes, are already underway in several states. The Supreme Court's decision was morally shameful.
The decision revealed how politically partisan this bench has become. The conservative justices have aligned themselves with the extreme right-wing politics that has taken over today's Republican Party—one that has deliberately encouraged and practiced voter suppression against minorities, low-income people, the young, and the elderly.
America has made great progress on racial justice because of the tireless and courageous efforts of many. But the illusory idea of a "post-racial" America is exposed as a lie by this nation's criminal justice system, the many recent attempts at racially based voter suppression, and now this decision by the Supreme Court.
That same week, the Court struck down the federal Defense of Marriage Act as unconstitutional and discriminatory against same-sex couples. The religious community is clearly divided on the issues surrounding marriage equality and what the Bible says about homosexuality. But I believe, along with a growing number of people in the faith community, that equal protection under the law is essential. While some Christians are conflicted about the theological issues involved, they also don't want churches to be the ones standing in the way of civil rights.
I support marriage equality. It is important to start by saying how much I strongly support marriage. We need a new conversation about marriage and all that comes with it—monogamy, fidelity, and, for many of us, parenting. While there are many single parents who do a wonderful job taking on the challenge, if we lose a critical mass of healthy marriages and two-parent families, we are in very serious trouble.
But same-sex marriage is hardly to blame for the breakdown of marriage in our society. The nation's divorce rate is a matter of deep concern. A variety of other factors contribute to a society moving away from marriage: a culture that glorifies recreational instead of covenantal sexuality; a society that turns women and girls into commodities; a justice system that leads to mass incarceration of young men of color and breaks apart families; an immigration system that doesn't protect family unity; and an economic system with too many jobs that don't pay a living family wage, just to name a few.
It remains an irony that many of those who speak out so strongly for marriage and family values are also so strongly against allowing gay and lesbian couples to get married and have a family. I wish I heard those same people speak as strongly about Christian men who cheat or abuse their wives, or about divorces of convenience, or about parents who neglect their children.
Christians who disagree on the biblical or theological issues can still agree to civic equality for same-sex committed couples. It will be vitally important that faith communities and congregations, on both sides of the question, have absolute religious freedom to work out their own biblical and theological interpretations on these issues. We should uphold the biblical connection between sexual expression and covenantal love. And we have to ask whether faith communities want to be known for blocking that civil right and commitment. When two people are waiting in line to pledge lifelong faithful love to one another, I don't think we should be standing in their way.
One of the biggest reasons that young people are leaving their churches is how they perceive the church's negative attitudes toward LGBT people. We must ask if Christians treat LGBT people the way Jesus would have. The honest answer to that question is a painful no, and that has to change. The love of Christ must motivate us on this issue, and renewing our commitment to marriage could be the common ground that unites all sides on this issue.
Sincere Christians who take the Bible seriously can reach different interpretations of how the scriptures apply to committed same-sex couples. We should always be open to what God is speaking to a new generation of Christians as they seek to be faithful to the call of Christ in their lives.
Many people of faith are grateful for the Supreme Court decision that makes equal justice under the law more real for gay and lesbian couples. At the same time we abhor the decision that moves us backward in equal protection under the law for people of color. For Christians, equal justice—equal protection under the law for all our brothers and sisters—should be one of our primary public commitments.

Jim Wallis is editor-in-chief of Sojourners. A version of this column ran on the God's Politics blog.
Image: scales of justice, corgarashu / Shutterstock.com