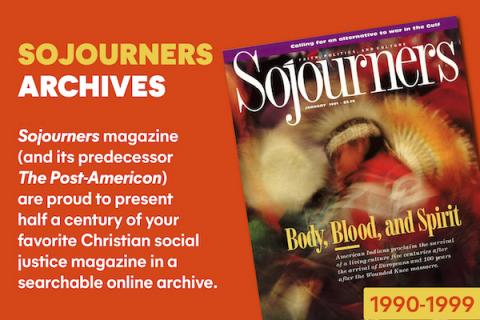 My first encounter with Jesse Helms came in the Delta Sigma Phi fraternity room at Duke University in 1966. That was the site of the closest television to my room, and Jesse Helms came on every weekday evening for a live commentary on Raleigh station WRAL.
"Listen to this guy if you have any question about what a redneck area this is," advised my friends. When Jesse sought corroboration for his reactionary thoughts he called "Cousin Chub" Seawell into the studio. Seawell's folksiness was more entertaining than Helms' often bitter diatribes, but the message came out pretty much the same. We watched them assail everything we believed in.
Sometimes we laughed; sometimes we became infuriated. Always we looked down on them. We derided them as they derided us. Never did we take them seriously, except as examples of the narrow backwardness that summoned us to become liberal instruments of enlightenment.
I was a senior when Martin Luther King Jr. was assassinated in 1968. Roughly 2,000 of us joined a vigil on the quad for several days. The vigil was an instrument of our grieving and a voice for racial justice on Duke's campus. Higher wages and union recognition for the non-academic employees—cooks, food-servers, maids, and janitors, most of whom were black—became the focal issue. We sat peacefully and largely silent day and night, studying for finals, listening to Dr. King's speeches and singing "We Shall Overcome" every hour. To this day I count it as a major event in my spiritual formation.
Jesse Helms came on the television and said that all of the students sitting on the quad at Duke should ask their parents if it would be all right for their son or daughter to "marry a Negro" (Duke students were practically all white in those days). Unless the student's parents approved of that prospect, Helms advised, he or she should go back to class. We all took the words as vindication for our cause.
JESSE HELMS HAS BEEN a force in my life for 30 years now. In the late '60s, I never even entertained the idea that he would become a major political figure. But in the early '70s, that far-fetched idea suddenly became a reality. In 1972, George McGovern and the Democrats were defeated so soundly in North Carolina that a moderate Republican was elected governor and an arch-conservative one named Jesse Helms was elected to the U.S. Senate—the first Republicans to hold either of those offices since Reconstruction.
By this time I had finished divinity school and was on the staff of a large United Methodist church in Greensboro. I had, perhaps, an inordinate respect for the U.S. Senate. The idea of Jesse Helms representing me and my state in that august body went down hard.
Helms came up for re-election in 1978, and I was rarin' to replace him. My candidate of choice in a crowded primary field was McNeill Smith, a brilliant attorney, a true progressive, and also an active member of my church. With McNeill Smith in the U.S. Senate, justice and righteousness (and liberal hubris) would prevail. I folded letters, licked stamps, and campaigned with him in my home town. I watched "Mac" carry the three counties where people knew him (those surrounding Raleigh, Chapel Hill, and Greensboro) and lose the other 97. A populist named John Ingram eventually won the nomination and lost the general election to Helms.
Helms was in place for another six years of promoting the godliness of pure free enterprise and denouncing governmental efforts to achieve any modicum of social justice as atheistic, anti-Christian communism. Before his second term was over, he would become the voice of resistance to making Martin Luther King Jr.'s birthday a national holiday—supposedly because of King's alleged communist connections.
Soon after the 1978 election, I knew I couldn't afford the emotional energy to become infuriated every time Sen. Helms' tactics grated on me. Sometimes I thought, "How long, O Lord, how long?" Often I was embarrassed that the most reactionary senator in the country came from North Carolina.
Then came my first experience of the Holy Spirit vis-à-vis this man I despised.
ROBIN BRITT WAS A friend, a political ally, and a spiritual companion whose congressional campaign I would later manage. In 1979, the Church of the Saviour in Washington, D.C., had a workshop about ministry in the political realm that Robin and I came from Greensboro to attend. During one part of the workshop, we were asked to become still and allow the name of one political person to come to our minds. Jesse Helms came to mine. Then we held that person in our hearts as we prayed the Lord's Prayer: "May Jesse Helms hallow thy name. Thy Kingdom come to Jesse Helms. Thy will be done through Jesse Helms....Give Jesse Helms this day his daily bread. Forgive Jesse Helms his trespasses, and lead him to forgive those who trespass against him. Lead Jesse Helms not into temptation, but deliver him from evil...."
The meditation lasted 20 or 30 minutes. The end of it found me no more in agreement with Sen. Helms on policy issues than I had been before. But it did find me in a radically different spiritual disposition toward him. If there was ever any possibility of relating creatively to Jesse Helms—or to those who supported him—it would be out of the consciousness that I carried at that moment, and not the demonizing one I had carried for more than a decade.
I pondered that awareness often in the years that followed as I considered the nature of authentic ministry of the gospel in the political arena. In 1990, I worked on the campaign of Harvey Gantt, the African-American former mayor of Charlotte who challenged Jesse Helms. There was tremendous energy in the campaign, which inevitably became a crusade as much as an electoral contest. One thing bothered me early, though, and bothered me more later: There was a strong sense of "us-vs.-them." We the children of light, they the children of darkness.
Harvey held a substantial lead in the polls going into October. Then Jesse's campaign hammered hard on two issues: gay rights and affirmative action. Their remarkably effective TV ad showed a pair of white hands crumbling a job application, and the narrator's message was, "You needed that job. And you were the best qualified. But you didn't get it because of a racial quota bill supported by Harvey Gantt." Racial fears and resentments among whites came to the fore and election night brought another narrow victory for Jesse Helms.
The next morning brought my second encounter with the Spirit.
I WAS AWAKE BY 6 a.m.; sad, angry, and frustrated, and looking for a newspaper to read the county-by-county returns. A burly white man about my age approached me and asked for a dollar for breakfast. I was reaching into my pocket when he said, "I went down to the labor pool yesterday, but there was 40,000 niggers down there."
I wasn't in any frame of mind to hear that, so I put my wallet back in my pocket and indignantly said, "I was going to give it to you, but I can't now."
He said, "You go to hell!"
I said, "You too!" And we both walked away.
About two blocks down the sidewalk I realized how shallow my behavior had been. How unloving. How wrong on a number of points. And how crazy if I ever hoped to change his mind. I had re-enacted and reinforced the us-vs.-them mentality that had been such a dominant force in the election. Earlier in my life I might have continued to feel righteously indignant for days. At 43 years old, I felt foolish within a few minutes. I also felt an amazing grace in being able to see my foolishness.
In 1993, I participated in a workshop on group spiritual direction that involved one person speaking out of his or her spiritual depths, while the others listened for any word they might receive from the Lord. I spoke of my work, and those in my group listened, first to me, then to God. It was Lynne Smith who became the instrument of the Spirit in my third encounter. "I'm getting," she said, with her eyes still closed, "that somehow Sen. Helms is your partner in all this."
The truth of the statement was a bit overwhelming. My partner. My once-despised, almost-always-disagreed-with, ever-troubling adversary as my partner. My partner without whom I wouldn't have learned to pray for an enemy and know its fruits. My partner without whom I wouldn't have seen my own arrogant, alienated, and alienating behavior. My partner without whom I would have much less sensitivity to the pain of the people with whom I disagree—and much less capacity to reach them. My partner in keeping me from becoming one more liberal who divides the world between us and them. (Conservatives do that too, but there's little danger of me becoming one.)
Wedge-issue politics have become standard fare in campaigns and elections. Racial fears, resentments, and hostilities are hammered into the electorate like a steel wedge into oak logs, with the difference being that when campaigns split a citizenry apart, elected officials have to try to put it back together again. That's easier said than done.
A cover article in Newsweek five years ago revealed the direction the nation was headed. In "The New Politics of Race," the authors described a conversation among political strategists: "Quotas cut," [one operative] said coolly. "I've seen the polls. This issue moves numbers." The authors continued:
Moving the numbers. Whatever happened to moving hearts and minds? In the 1960s, the crusade to integrate politics—and through it, national life—was fueled by a moral appeal that most Americans eventually accepted....[Now] moral leadership has given way to the scheming of Washington operatives armed with clever slogans and divisive labels. This is the new politics of race, where notions of fairness and equity are lost in a scramble to "get yours." The Bible is not the reference manual for the modern political activist, as it was for Martin Luther King. Neither, very often, is the Constitution. The holy writs are "the crosstabs," the race-by-race, region-by-region breakdowns of the latest polls, and the racial equations and not-so-subtle media campaigns carefully designed to swing votes.
THE TRAGEDY IS that victory achieved through racially divisive strategies and tactics carries with it a tremendous societal cost: an apparent mandate for mistrust and even deeper estrangement across racial lines. Political figures from George Wallace to Lee Atwater, upon religious reflection occasioned by personal calamity, have come to regret their roles in this reality. Others have yet to regret.
As I write this, I'm watching the North Carolina Senate race, and Harvey Gantt has the Democratic nomination once again. I expect some on the Religious Right to portray Harvey as an instrument of the anti-Christ. I expect some of my friends on the Left who are religious to portray Jesse Helms as evil personified—and his supporters as natural-born bigots.
My hope and my prayer is that from somewhere in the religious community of North Carolina and the nation in this election year will come forth an authentic instrument of the Spirit. A body of believers who can reclaim the spirit as well as the legislative vision of the civil rights movement, who can truly respect and appreciate those with whom they profoundly disagree, who can be fully engaged in politics and yet resist bowing at its partisan and ideological altars, who can love their enemies enough to evoke their love in return.
We need a community of faith mature enough to love both the white man who asked me for a dollar and the African-American men and women at the labor pool—and to communicate with both in a fashion that facilitates their respect and appreciation for each other. That might even change the electoral dynamics in our sometimes-progressive Southern state.
I've been at it long enough to know better than to trust anything else to do it.
Doug Tanner, a United Methodist minister, is co-founder and executive director of The Faith and Politics Institute in Washington, D.C., an interfaith ministry of spirit, community, and conscience among people in political life.