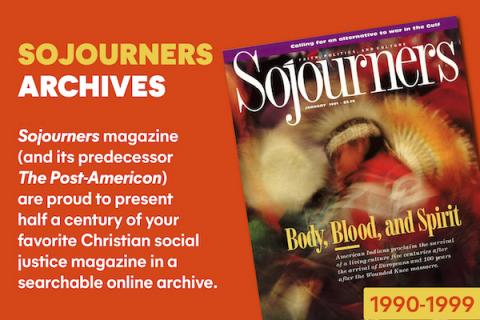 Office of Interfaith Relations at the National Council of the Churches of Christ in the USA
This office is a good source of resources on Muslim-Christian relations and can help congregations contact Muslim individuals and organizations for dialogue. Contact: Dr. Bert Breiner, Co-director. 475 Riverside Dr., Room 870, New York, NY 10115-0500; (212) 870-2156.
Fellowship of Reconciliation and Muslim Peace Fellowship
FOR is an interfaith peace organization. They offer delegations to the Middle East and have a bookstore with interfaith resources and books by Muslim writers. They can also help congregations contact Muslim individuals and organizations for dialogue. The Muslim Peace Fellowship's monthly newsletter, As-Salamu Alaykum, features reflections by Muslims around the world on peace and nonviolence. Contact: David Hostetter, International & Interfaith Secretary for FOR, and Rabia Harris, Muslim Peace Fellowship, P.O. Box 271, Nyack, NY 10960; (914) 358-4601.
National Conference of Catholic Bishops,
Interreligious Relations
Dr. John Borelli, director, conducts interreligious relations for the National Conference of Catholic Bishops and is knowledgeable about other Catholic groups working on Muslim-Christian dialogue. 3211 4th St. NE, Washington, DC 20017; (202) 541-3020.
The Center for Muslim-Christian Understanding
at Georgetown University
The center fosters the study of Muslim-Christian relations and promotes dialogue between the two religions. It combines teaching, research, and public affairs activities. 37th & O Sts. NW, Washington, DC 20057; (202) 687-8375; fax: (202) 687-8376.
The AAI serves as the political and policy research arm of the Arab-American community. 918 16th St. NW, Washington, DC 20006; (202) 429-9210; fax: (202)429-9214.
American-Arab Anti-Discrimination Committee
This Arab-American civil rights organization works to combat anti-Arab stereotyping, discrimination, and hate crimes, and works on select issues of U.S. foreign policy in the Middle East. 4201 Connecticut Ave. NW, Suite 300, Washington, DC 20008; (202) 244-2990; fax: (202) 244-3196; e-mail: adc@adc.org; www.adc.org/adc.
Internet Resources
For More Reading
A Muslim and a Christian in Dialogue, by Badru D. Kateregga and David W. Shenk (Mennonite Publishing House, 1997).
God is One, by R. Marston Speight (Friendship Press, 1989).
Ideals and Realities of Islam, by Seyyed Hossein Nasr (George Allen & Unwin, 1985).
Neighbors: Muslims in North America, by Elias Nallon (Friendship Press, 1989).
Other Resources
Select, a program of the Division for Ministry of the Evangelical Lutheran Church in America (ELCA), offers a set of three videotapes on Islam and Christian-Muslim relations with eight 30-minute lessons, a study guide, and a textbook for $60. Select, 2199 E. Main St., Columbus, OH 43209-2334; (614) 235-4136, ext. 4021.