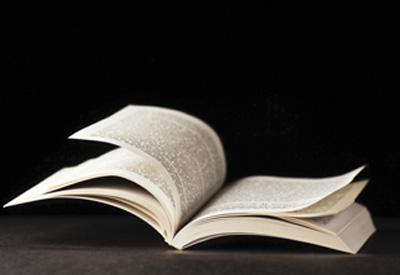 AS THE VOLUME of campaign rhetoric and debates around the proper relationship between religion and politics rises, I'm reminded that I'm not very inspired to action or service or public engagement by speeches or even impassioned arguments.
What I want are stories: real stories about real people, profiles in courage (that sometimes falters), testimonies of doubt and failure and perseverance. Don't tell me about how faith has a role in the public square—show me faith in action, whether religious faith or simply a hunger to right a wrong or defend the defenseless that transcends mere strategic or policy considerations. Here are a few books that do just that.
In the introduction to Divine Rebels: American Christian Activists for Social Justice (Lawrence Hill Books), author Deena Guzder writes that her book "articulates a forward-thinking, faith-based alternative to both the conservative talking heads that warp religion as well as the political left's alienating cynicism." This "beyond Left and Right, fundamentalist and staunchly secular" approach might sound overly familiar to many Sojourners readers, as might some of her profiled subjects, which include Daniel Berrigan and Shane Claiborne.
But these engaging and detailed profiles are a pleasure, lifting up some lesser-known figures and bringing fresh perspective to the more famous subjects. Guzder illuminates the role faith plays in leading regular people to often extraordinary risks and commitments, from risking death as a Freedom Rider to fighting the death penalty for the murderer of a loved one. Perhaps because Guzder, an independent journalist, writes from outside of Christianity, she does not inadvertently slip into generic peace-and-justice rhetoric, but rather lifts up the influences (people, scripture, mystical experiences) and voices unique to each of her subjects.
Divine Rebels also serves as an introduction to activist movements including the Plowshares disarmament efforts, war tax resistance, environmental justice, and the sanctuary movement. It is worth noting that eight of 10 people profiled are white men—inspirational stories all, but not as representative of the church or of religious activism as might be ideal.
RELIGIOUS MOTIVATION is not a theme of Do It Anyway: The New Generation of Activists (Beacon Press), by Courtney E. Martin. And yet I found this book to be a great complement to Divine Rebels, in part because both are collections of well-written, inspiring profiles of people who are deeply called to make a difference in the world. But Do It Anyway also brings needed diversity to the table—not just in its focus on younger activists, but in highlighting mainly women and people of color and exploring how vocations in social work, the arts, and teaching can also be channels for activism.
As a preface to the other profiles, Martin starts with Rachel Corrie, a young woman crushed by an Israeli bulldozer while trying to defend a Palestinian home from demolition in 2003. Martin refutes those who would characterize Corrie as either a martyr or as a naive pawn, instead focusing on Corrie's sincere desire for "one good thing I can do." But Martin also warns of "how deeply false the romance of young death really is" and how it serves to simplify the activist calling. Instead, she asserts that it's among those still alive and wrestling with the ambiguities and complications of living a life of meaning that we might find deeper inspiration.
Martin's subjects range from prison reentry social worker Raul Diaz, working in the same tough L.A. neighborhood he grew up in, to filmmaker Emily Abt, a daughter of privilege from Cambridge, Massachusetts. Martin portrays the very different struggles, personalities, and stories of how they came to their callings and where they might lead in the future with warmth, but also honesty. These aren't polished, off-the-shelf saints, but real people still figuring things out. I appreciated the fact that while I can admire all eight people profiled, I didn't agree with all of their approaches or opinions.
Prophetic Activism: Progressive Religious Justice Movements in Contemporary America (NYU Press), by Helene Slessarev-Jamir, is a little more academic than the previous two books, and isn't focused on the stories of individuals. But Slessarev-Jamir's case studies of five religious justice movements (faith-based community organizing, the worker justice movement, immigrant rights, religious peacemaking, and global justice advocacy) provides an informed context for understanding some of the very concrete ways people of faith are at work in the world, and the hope that this work bears. She writes, "Prophetic approaches allow activists to ground their present actions, no matter how difficult or even life-threatening, in a vision of hope for a transformed future in which justice will be realized, right relations between nations restored, and peace ushered in." Rooted in scripture and transcendent faith, and defying the staid expectations of analysts and pundits—this is why faithful activism will always be more interesting than a candidates' debate.
Julie Polter is an associate editor of Sojourners.
More Books on Faith in Motion
A Dangerous Dozen: 12 Christians Who Threatened the Status Quo but Taught us to Live Like Jesus, by C.K. Robertson. Skylight Paths. The title is awkward, but these short pieces on figures ranging from Mary Magdalene to Chinese Christian leader K.H. Ting are user-friendly and manage to fit in some of the ambiguities in these individuals' witnesses. The questions for discussion and suggestions for further reading make this a potential resource for an adult Sunday school or small group series.
Prophetic Encounters: Religion and the American Radical Tradition, by Dan McKanan. Beacon Press. While noting that there are tensions within the Left between secularist and faith-based activists, McKanan asserts that ultimately religion (from Christianity to neo-paganism) has been intertwined with radical activism for liberty, equality, solidarity, and peace throughout U.S. history. This survey ranges through the 19th and 20th centuries and gives a valuable historical grounding for both activists and social change observers.
All Saints: Daily Reflections on Saints, Prophets, and Witnesses for Our Time, by Robert Ellsberg. The Crossroad Publishing Company. First published in 1997, this reader of 365 short biographies of traditional saints and contemporary witnesses continues to be an excellent way to get a daily dose of inspirational and challenging life stories. —JP