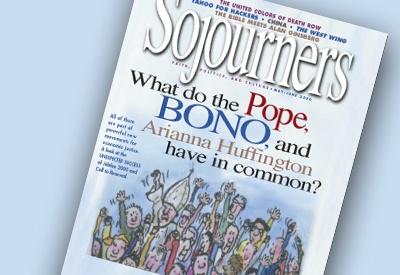 Know your rights and options. Can you bring a casket purchased elsewhere to a funeral home? Is embalming required? The Federal Trade Commission provides information on the laws regulating funeral goods and services at www.ftc.gov/bcp/rulemaking/funeral/index.htm or call toll-free 1-877-FTC-HELP. Caring for the Dead: Your Final Act of Love, by Lisa Carlson (Upper Access, 1998) covers a wide range of approaches to making funeral arrangements and has state-by-state listings of legal requirements, state-specific consumer concerns, institutions for body donation, and other resources.
Comparison shop. In a 1999 survey of Fort Worth, Texas funeral homes, the price for an immediate burial (no viewing) ranged from $825 to $3,600. So avoid a rip-off by phoning or visiting funeral homes to compare prices. Some local memorial societies can provide a region-specific baseline of fair prices for goods and services. The AARP also provides consumer advice for funerals and related expenses at www.aarp.org/confacts/money/funeral.html. You can also price caskets online—www.directcasket.com is one such retailer. If you are making arrangements due to an unexpected death, have someone who isn't grieving accompany you to help you ask questions and resist any sales pressure. A specific caveat: Don't buy "protective seal" caskets. These are sold under the pretense of protecting the body, but because of the action of anaerobic bacteria, reality is quite gruesomely otherwise.
Plan ahead (and tell someone). It's easier to decide end-of-life issues before the end of life. Just as you discuss and record in writing with your family and lawyer your wishes concerning life support or organ donation, consider planning your own funeral. The Funeral Consumers Alliance's "Before I Go, You Should Know..." kit includes a booklet for recording funeral plans, the location of important papers, and obituary facts. It comes with informational brochures and advance directive forms for your state, all in a plastic pouch suitable for storing in the refrigerator or freezer. A magnet is put on the fridge door to alert your family of the kit's presence. Contact FCA, 1-800-765-0107; www.funerals.org. The Affordable Funeral: Going in Style, Not in Debt, by R.E. Markin (F. Hooker Press, 1996) also includes funeral planning forms and advice.
Don't buy "pre-need" plans. Many funeral homes and cemeteries allow you to pay ahead of time for your own funeral. But these contracts often don't deliver the intended peace of mind. If you move, or your funeral home goes out of business, your prepayment may be nontransferable or lost. Or after your death your family may be talked into goods or services you didn't request. Do plan ahead, but set up your own trust fund or investment designated for funeral costs. —JP