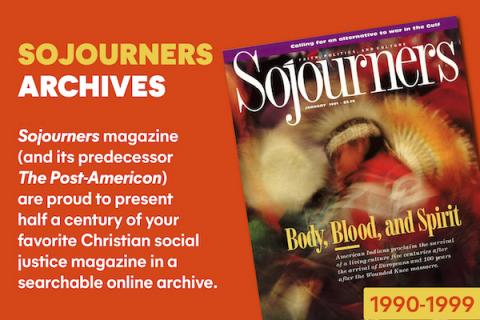 Tools
(Joseph speaks)
To be a part of things, to be apart from them.
I watched from a doorway, artisans
summon out of a dumb stick some form of beauty
the grain emerging along hand or arm like a pulse,
every sigh of the blade saying, I did not do this.
Or parlayed with old trees in my yard
that shift painfully in the wind, heads together
nodding memory awake.
I did not lead them there.
They were already old when my father slept
a drowsy noon in their shade.
I had even less to do with the stars
that having led her to me, bring her still face to me
evening and dawn, making of evening and dawn
one tranquil ecstasy.
Blade, hoe, manhood--
what have my tools to do with what wakes in her?

And by a like token, what has the poet to do with the poem "that wakes in him"?
I wanted Joseph's more or less puzzled rumination to go further. What have any of our tools to do with what we accomplish, on paper or canvas or glass or metal or choreography or song or whatever?
A great deal, it seems to me, and yet...not much.
One doesn't have to lean heavily on a theory of "divine frenzy" in order to concede something to-let's call it-mystery. The concession goes something like this: There are moments, movements of the heart, that exceed ordinary time.
I don't recall with any exactness how it was that I got Joseph talking, ruminating about an artisan at work, and old trees in the yard just being there. And then he makes a connection with an event that was breaking his life apart, like a fist against an egg shell.
One might say that the poem is about modesty. I mean by that, the tools of the trade don't, in effect, measure up. Nor do they serve to "explain" the outcome, the poem. In fact, the more excellent the poem, the less the tools seem to account for it.
Let's admit it, the poet needs help, and strangely it sometimes arrives, coming from way back in time, like a guardian angel toting a sack of images.
I LIVED AS A CHILD in a yard overshadowed by old trees. We climbed them, sat under them with a book in hand, collected in season apples, pears, plums, and so on. All that was a form of long-term harvest; it would coalesce one day in a line or two. As to those trees, one thing was sure: "I did not lead them there."
And what child hasn't spent time watching workers-carpenters, cabinet makers, wood carvers-at their trades and skills? "Every sigh of the blade saying, I did not do this." Even the tools are modest.
Then Joseph, that man of measure, and the reference to his "tools" having nothing to do "with what wakes in her." It isn't just a poem that celebrates the limits of the human; the matter is larger than that. The poem is an emblem, an instance of a larger confession. "The world is charged with the grandeur of-" (not the poem or the poet), "-of God." And with the pain of God, and the terror.
I'll stand with Joseph, with the poem as well, to this extent. The most serious turning points of life, the roads taken and not taken, have little to do with us. Something, a little, but not much.
The statement, I think, can be tested in somewhat this way. We recall our youth, the ambitions, fantasies, hopes that fueled us, led us on. The future, as we summoned it to mind (and more, thought to shape it), was rosily conventional. At least mine was. Ignatius considers it, thinking no doubt of his own youth, dreams of "riches, honors, the credit of a great name."
Then of course life crashes in. And matters turn out, shall we say in an understatement, differently.
As beyond doubt they did for Joseph.
DANIEL BERRIGAN, S.J., a Sojourners contributing editor, is a poet, peace activist, and the author, most recently, of Minor Prophets, Major Themes (Fortkamp Publishing/Rose Hill Books, 1995).