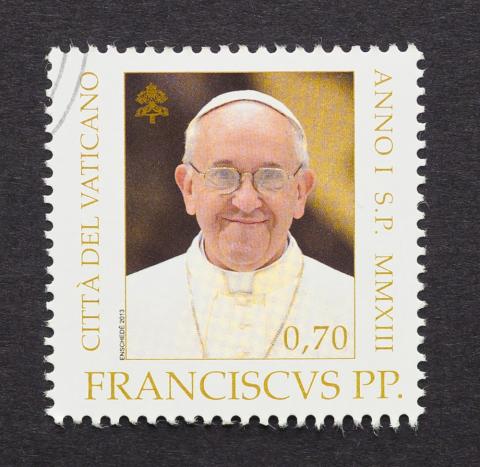 I WAS 15 when Pope Paul VI died in 1978. He'd been pope my whole life. Elated at the election of John Paul, I followed his papacy with all the obsessive focus of a teenager. When he died 33 days later, I simply didn't know what to think. (His book Illustrissimi, a collection of letters written to saints, novelists, and artists, is one I return to for insight on Catholic imagination.)

During John Paul II's 27 years as pope (the second longest reign in papal history), a dangerous nostalgia for a pre-Vatican II church was encouraged to flourish.

Under Pope Benedict XVI, that nostalgia came to fruition. The Latin Mass was re-established in many parishes. Amid a worldwide sex abuse scandal, liturgical correctness and "fancy dress" were too often elevated over children's protection, victims' needs, and institutional transparency. Women and girls were pushed further off the altar. To be gay, female, divorced, or a single mother—all these pushed one further from the table of the Lord, rather than drawing one nearer.

And now we have Pope Francis. When Jorge Mario Bergoglio announced he would take the name Francis, after Francis of Assisi, I wept. To have the Poverello (the "poor one") at the center of our Catholic faith is right and just—whether that poor one is a 13th century itinerant preacher or a child in the villas miseria around Buenos Aires.

In style, Pope Francis has proved himself refreshingly humble. No papal apartment in the Apostolic Palace for him; instead he lives in a suite of rooms in the Vatican hotel. He pointedly refuses the anachronistic trappings of monarchy—ermine capes, gold and jeweled miters, pectoral crosses of precious metals. He pays his own bills; he called his newspaper carrier in Buenos Aires to cancel his subscription. He eats in the common dining room and celebrates morning Mass with the grounds crew, hotel staff, and others. And, of greater substance, he unblocked the beatification of El Salvador's martyr Archbishop Oscar Romero and is taking on the "third rails" of Vatican power: the Roman Curia and the Vatican bank.

THE POPE IS arguably the world's most recognized spiritual leader. Religious people—and people of no religion at all—are desperately hungry for meaning in life. We want role models who are not consumed by wealth, status, or power; who show us how to reconcile with those who do violence against us; who are not afraid to hug the dirty and sick; who can admit mistakes.

Even as Pope Francis washed the feet of women on Holy Thursday—a papal first—he reaffirmed in April the highly controversial interrogation and hostile takeover, initiated under his predecessor, of the Leadership Conference of Women Religious (LCWR), an organization representing the majority of U.S. Catholic sisters. On Holy Thursday in the juvenile detention center in Rome, Pope Francis explained the important symbolism of the foot washing. "It means, 'I am at your service,'" he said to the youth.

What an opportunity the pope has to extend this same gesture to Catholic nuns in the U.S. These are the women who have borne the weight of helping Catholics keep the faith in an era when the horrendous sexual abuse scandals, promulgated predominantly by men, have dealt a serious blow to our faith.

Perhaps the announcement that Pope Francis would uphold the LCWR reprimand was an "accident," resulting from rapid changes at the top. After all, he did say in a recent letter to his brother bishops in Argentina that he encouraged a church that goes outside of herself, a church that starts at the margins, acknowledging that in going out the church risks "running into accidents." But, he said, "I prefer a thousand times over a church of accidents than a sick church."

U.S. Catholic sisters have been courageously evangelizing outside the institutional safety zones for 50 years. The pope now has an opportunity to honor, elevate, and learn from them—to be "at their service."

Rose Marie Berger, author of Who Killed Donte Manning? (available at store.sojo.net), is a Catholic peace activist and a Sojourners associate editor.
Image: Postage stamp of Pope Francis, catwalker / Shutterstock.com