Lanark Way is one of only two roads that join the Protestant and Catholic areas of Belfast in the north of Ireland. Over the years, paramilitary groups have traveled the road in both directions to wreak vengeance on the other side—so much that it has become known as "murder mile."
The road had a different set of travelers on April 12. Members and supporters of Cornerstone, an ecumenical community founded in 1982 to promote reconciliation between Catholics and Protestants, sponsored a Palm Sunday walk that symbolically brought together the divided city, if only for a day.
Processions began in Shankill on the Protestant side of Belfast and Dunville Park in the Catholic sector, each behind a banner carrying the words, "Blessed is the One who comes in the name of the Lord." When the groups met at the Catholic-Protestant boundary, participants formed a human barrier between the two sides; as the words "He has broken down the dividing wall between us" (Ephesians 2:14) were read, the estimated 300 participants came together as one praying body.
"We were very heartened by the event," Isabel Hunter, a member of Cornerstone Community, told Sojourners. While members of Cornerstone have been disappointed that some churches "haven't yet come out wholeheartedly in favor of reconciliation" between denominations, Hunter said there are signs "the tide is beginning to turn" against the sectarian violence that has plagued Ireland for decades.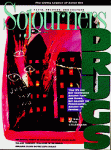 This appears in the June 1992 issue of Sojourners
Got something to say about what you're reading? We value your feedback!