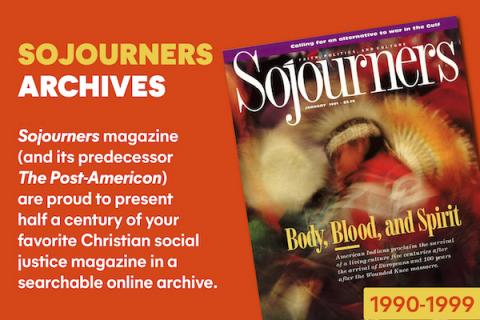 William Shreve Bailey was a journeyman mechanic in northern Kentucky in the 1830s. In 1839, he opened his own machine shop in the Ohio River town of Newport. Bailey sweated and strove to feed his 10 children and to achieve the measure of self-determination that came with owning a business.
Bailey could not limit his horizons to the pursuit of personal success. He was a mechanic who also read widely and thought his own thoughts. When the great debate about slavery heated up in the 1840s, William Shreve Bailey was listening. From the clamor and grease of his machine shop, Bailey heard the arguments for and against the peculiar institution, but he also found himself thinking about the social position of white workingmen like himself. He wondered who in Kentucky would really be hurt by abolition, and who might be helped.
From his own thought and study, William Shreve Bailey concluded that human slavery was morally wrong. This in itself was no revolution. Many advocates for Southern slave society admitted that slavery was an evil, but, they argued, it was a necessary evil that could not be eliminated in the foreseeable future.
But Bailey also decided that slavery was an obstacle to the well-being and social progress of the non-slaveholding white Southern majority. No workingman, he realized, could reap the full value from his labor so long as some workers were held in absolute bondage. Especially in the emerging non- agricultural labor market of Southern towns and cities, progress for any one worker required progress for all.
As these thoughts took shape and solidified in Bailey's mind, Bailey looked to give them public voice. So, in the grand tradition of grassroots American rebels and reformers, Bailey put his ideas on paper. The abolitionist sold his machine shop and bought the printing press of the Newport News.
Under Bailey's proprietorship the Newport News became an abolitionist organ with the blood-stirring and evocative title the Free South. Running an abolitionist paper in a Southern slave state was not an occupation for the faint of heart. Trouble came in October 1851 when an angry mob of proslavery whites burned the building that housed Bailey's press. But the paper continued to appear and provide a clear and forthright voice of Southern working-class dissent in the slavery debate. Issue after issue, Bailey hammered away at his argument that abolition was in the economic interest of the great majority of Southern workers and farmers.
The tragic final chapter for the paper came on October 22, 1859, when John Brown staged his famous raid on the U.S. Army arsenal at Harper's Ferry, Virginia (now West Virginia). Brown's threat to arm the slave population created an even greater panic among white Southerners than had the Nat Turner rebellion. All antislavery activity was identified with Brown's violent fanaticism.
On October 28, an angry mob attacked Bailey's offices, moved his printing press out into the street, and strewed most of the type (the metal letters used for printing) into the gutter. Bailey was warned to leave the state or face worse violence.
Instead he filed suit against the men responsible for the damage to his business and swore that he would only leave Kentucky "...dead and some of them at least must die with me." Bailey solicited money from Northern supporters and re-established his press. But when he resumed publication of the Free South, he was immediately arrested for "incendiary writings." Northern abolitionists bailed him out and sent him on an extended fund-raising trip to England. By the time Bailey returned, the controversy had been rendered moot by the onset of the Civil War.
CASSIUS MARCELLUS Clay was a slaveholder who tried to end slavery. A relative of The Great Compromiser, Rep. Henry Clay, he was a politician with undisguised ambitions for state and national office. But he was also a visionary who sought to create, and then represent, a constituency that did not yet exist.
Clay was an antebellum aristocrat, born into wealth and educated at Yale. As a student he had heard the great abolitionist William Lloyd Garrison speak. He later recalled that Garrison's speech "was a new revelation to me....I then resolved that when I had the strength, if ever, I would give slavery a death struggle."
When the young Clay returned South, he began a political career almost at once, but his antislavery conversion was in dormant gestation. Clay was elected to the Kentucky legislature in 1835 as a Whig, but not as an abolitionist.
By 1840, Clay was calling himself an emancipationist. He said, "I believe slavery to be an evil—an evil morally, economically, physically, intellectually, socially, religiously, politically...an unmixed evil." But he rarely emphasized the moral, humanitarian, or religious arguments.
Instead Clay argued that slavery was an economic disaster for non-slaveholders. He pointed to the glaring disparities of economic development and prosperity that existed between the neighboring states of Kentucky and Ohio. He urged Southern working-class whites to look to their own interests rather than be drawn into a false racial alliance with the slaveholders.
Clay sought to stake out a creative new position in the political scene, one that was simultaneously principled, realistic, and progressive. In the short run, his efforts were all for naught. His new ideas were rejected and Clay lost his seat in the legislature in the election of 1841.
While Clay encountered resistance from his white neighbors, he also had difficulty gaining support from the traditional antislavery forces to his north. The abolitionists could not overlook the simple fact that Cassius Clay was himself still a slaveowner. Finally in 1844 he freed all of his slaves, spending some $100,000 to buy the freedom of their separated family members. But even then he did keep on his plantation a few slaves who were "property" of the family estate.
This remained a nagging issue between Clay and his abolitionist brethren throughout his public life. White Northern abolitionists were never comfortable with Clay's homegrown "emancipationism." They were suspicious, in roughly equal parts, of his relaxed code of personal and political ethics, his frontier style, and his appeals to lower-class white self-interest.
In 1851, Clay, the candidate of the "Emancipation Party," was soundly defeated in the race for governor, but he ran fairly well in the hill and mountain country of eastern Kentucky, just to the east and south of his Richmond home. After the election Clay began to concentrate his political efforts on cultivating an antislavery base in this upland country, where there were few slaves. The white population lived by subsistence farming on the small plots of cultivatable land. Among these white yeoman farmers, Clay saw a natural constituency for his economic campaign against slavery. JOHN FEE was born in Bracken County, Kentucky, in 1816.He grew up in a slaveholding family of strong Presbyterians, and in 1842 Fee entered Lane Theological Seminary in Cincinnati to study for the ministry.
At Lane he experienced a dramatic religious conversion. He became convicted of the great evil of slavery, later reporting that he knelt alone and prayed, "Lord, if needs be, make me an abolitionist." A short time later, Fee felt the call to go home to Kentucky and take up the fight against slavery there.
At that point Fee left Lane Seminary and returned home as a genuine fire-and-brimstone Christian evangelical abolitionist. He came back preaching that a true Christian conversion would show fruit in an abolitionist commitment, and, conversely, that slaveholders should be excluded from Christian fellowship.
Fee's abolitionism did not calculate economic interests or test the political winds. He wrote, "In whatever way we enter our protest against slavery it must be for the good reason that it is sin against God." This was not a view that blended easily with the accommodation of local realities and self-interest politics as practiced by Clay or the other "emancipationists" who could have been Fee's allies.
In keeping with his principles, Fee refused calls to pastor several churches that wanted him to play down the slavery issue. Finally he accepted the pastorate of a tiny congregation at Cabin Creek in Lewis County, also in eastern Kentucky. When Fee arrived, the church had five members. Two of them soon resigned.
Because Fee insisted that there would never be slaveholders in his congregation, the Presbyterian Synod dismissed him. By this time, however, Fee had built up a small following of parishioners who joined him in a new, non-denominational "Church of Christ." By the early 1850s, Fee's Cabin Creek church had 35 full members and drew 100 Sunday worshipers. Another church he served in Bracken County was even larger, and both congregations had voted to admit blacks as equal members.
Fee also conducted abolitionist preaching campaigns elsewhere in the state. He rode the circuit on horseback, visiting any church that would have him. An 1854 preaching mission in Madison County happened to coincide with Cassius Clay's new interest in cultivating a hill country constituency. Clay was impressed with the young preacher and his message, as well as the crowds he drew. He urged him to come back to Madison County and start an antislavery church, with a residential community around it that could serve as a living model for a free labor society and a training center for the antislavery cause.
Clay backed this proposal with financial support, donating 10 acres of land on a ridge at the very foot of the Cumberland Mountains. Fee named the new ridgetop home Berea, after the town mentioned in the book of Acts where the gospel was received "with open hearts."
The Berea Church community began winning adherents quickly. But it attracted even more enemies. In 1855, Fee had his first brush with violence when a mob of angry whites pulled him from the church where he was preaching and dumped him at the edge of town.
In spite of these troubles, however, Fee and his followers did manage to open Berea College in 1858, and the Berea Church continued to gain new converts. As it did for William Bailey, disaster for the Berea community came in October 1859, with the John Brown raid at Harper's Ferry.
As it happened, the raid occurred while John Fee was on a Northern fund-raising tour. Shortly after the raid Fee was preaching at Henry Ward Beecher's church in Brooklyn, New York, when he said these words, "We want more John Browns, not in manner of action but in spirit of consecration; not to go with carnal weapons, but with spiritual; men who, with Bibles in their hands, and tears in their eyes, will beseech man to be reconciled to God. Give us such men, and we may yet save the South."
The New York press reported this statement, but by the time word of the speech reached Kentucky, and was published in the Louisville Daily Courier, the report had Fee saying only that "More John Browns were wanted, especially for Kentucky."
In Kentucky this was interpreted as an open call for armed slave revolts. As a result of this supposed statement, wild rumors flew about the goings-on at Berea. Trainloads of Northerners with large suspicious trunks were supposed to be converging on the settlement. A Berea-bound shipment suspected of containing weapons was seized by the authorities and broken open, only to expose a collection of dangerous candle molds.
In written statements dispatched from the North, Fee tried to correct the falsification of his views. But in the passion of the moment reason was futile.
A mob of 60 armed men arrived at his house one night claiming to represent the citizens of Madison County. The mob ordered the entire Berea colony to leave the state. The Bereans appealed to the state courts and to the governor, but to no avail. Finally, at the end of the year, 32 Bereans departed in wagons, winding up cold, muddy roads north toward Cincinnati. Fee eventually joined them there.
JOHN FEE AND HIS family returned to Berea in 1864, as the Civil War was winding down and the area was securely under Union control. In the fall of 1864 Berea College reopened. Two years later the postwar history of Berea College began. For 38 years the school thrived as a biracial institute offering higher education to the children of slavery and the poor white children of the mountains, side by side.
This grand experiment in interracial, working-class education in the Southern mountains ended at the turn of the century, but only after it was specifically outlawed by an act of the Kentucky legislature. In the 1890s segregation laws were being adopted all over the South, and Kentucky was no exception. Integration in all public schools and public places was banned before the end of the century.
The Day Act, passed in 1904, specifically prohibited racial integration in private schools. When this law came down, Berea's trustees set aside a proportionate share of the school's endowment to begin Lincoln College for blacks in Louisville. In 1950, the Day Act was repealed and Berea resumed its tradition of interracial cooperation, just in time to serve as a beacon of new, and old, possibilities during the turbulent years of the civil rights movement.
TO AMERICANS FAMILIAR only with the soundbite version of our history, the very existence of the Kentucky antislavery movement is a powerful sign of contradiction. Of course the white anti-slavery Kentuckians, of all ideological stripes, ultimately failed. Only war ended chattel bondage in America.
But for anyone prone to stereotypes about the racial attitudes of Southerners, or working-class whites in general, the inconvenient fact remains that even among the whites of a Southern slave state, important voices were speaking out for freedom and equality. And those voices included people who benefited directly from the slave system (the slaveowner Cassius Clay) and people who were most subjected to the racial propaganda of the slave system (William Shreve Bailey, the working-class white). It is also noteworthy that the state of Kentucky also produced from its own soil at least one genuine, barn-burning, pure abolitionist zealot in the person of John Fee.
In many parts of the South, the populist movement made interracial working-class unity its most powerful tool against the economic and political power of the planter elites. Populists in the Midwest, the West, and the South sought to free rural and small-town America from the domination of outside financial and industrial interests. The South was crucial for making this movement into a national majority coalition.
The populists hoped to return the destiny of the country to the hands of the people who dug its dirt, and in the South those working hands were black and white in roughly equal numbers. Together, it seemed, they could shake the very foundations of American economic power.
DANNY DUNCAN COLLUM, a Sojourners contributing editor, teaches creative writing at Maryland Institute College of Art in Baltimore. This excerpt is adapted from his forthcoming book, Black & White Together: The Search for Common Ground (Orbis Books, September 1996).