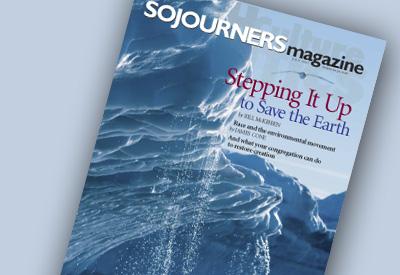 1) Organize. If a presidential candidate is coming your way, ask him or her: How are we going to cut carbon emissions 80 percent by 2050? What's your plan?
2) Organize. Does your member of Congress vote the right way on environmental issues? Not good enough. They need to become aggressive champions of aggressive legislation. Let them know that's what you expect.
3) Organize. In many states, churches are now working through Interfaith Power and Light, Religious Witness for the Earth, and other groups to influence state and local legislation—as well as to cut energy use in sanctuaries.
4) Party. Celebrate the beauty of the world as it is right now and the joy of working to keep it strong. And make sure your party helps with ... organizing.