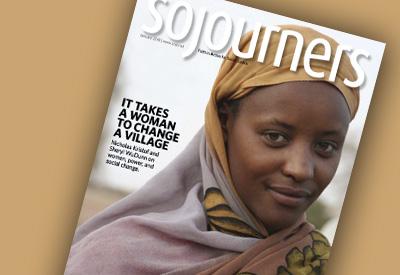 My dear brother, nephew, son, and president,
I have given you (and me) so many choices of identity as a means of describing the varied ways in which I feel myself closely related to you. Because I (beginning in Harlem, rather than Hawaii) was also the son of a single, divorced mother, a woman who, like your own mother, was a great source of loving guidance and encouragement, I feel that brotherly connection. Because I am almost exactly 30 years older than you, and have a son and daughter close to your age, it is easy for me to see you as my adopted child, my nephew, my beloved one.
When our fellow world-citizens of the Nobel Peace Prize committee awarded you the Nobel, they recognized in you the promise of life, not death. What they also realized, and what you surely know—and what dear brother Martin King lived with—was the recognition that the choice of life in a culture of death and revenge will often be a solitary and dangerous path. But in your memoir Dreams from My Father, you describe hearing a magnificent ancestor when you listened to the depths of our sister Billie Holiday, and you responded to Lady Day with these profound and loving words: "Beneath the layers of hurt, beneath the ragged laughter, I heard a willingness to endure. Endure—and make music that wasn't there before."
And with these words you identified your own vocation, a sacred calling drawn out of the cauldron of our long history: to endure while creating music out of pain, music that did not exist before, music that carries a balm of healing for this wounded nation, hope for this endangered planet. America needs you to endure, to take bold, visionary risks on behalf of life.
At the same moment, I must say what you already know: In a nation that is so often afraid of new life and of the creative transformations that truly human life requires, the opposition to unheard music and unfamiliar callings can be threatening, harsh, and unyielding. We all need you—just as you need us, and we need each other—to stand, to endure, to create music that hasn't been heard before. I think we need to pay special attention to those children and young people you once rightly believed would "see themselves differently" as a result of your election. Now they need more than the election. They need you to create new music—music that puts their best human development ahead of everything else on your agenda. They need songs that say strong children are more important than strong military arsenals. The children are waiting for the music. They are ready to sample, to dance, to be inspired, to march, to create their own new songs, in the key of life.
Right now, my brother, something in me wants to say, "Don't be afraid to put the children first." But that is not easily said, for it brings to my mind those other dangerous and demanding nights when my late wife and I marched into the terror-filled Southern darkness along with so many of your Freedom Movement ancestors, loudly singing, "We are not afraid." And even as we sang our knees were trembling with fear; but our song was really announcing to all who could hear us—beginning with our own loudly beating hearts—"We will not let our fears overcome us. Neither you with your guns, your dogs, and your terror, nor anything else in this world, will turn us around. Nobody. No way. Never."
And of course we were singing to the children (who often marched with us) and to the ancestors (who always marched with us), assuring both groups that we were walking for them and with them. We were determined to let the ancestors, especially, know that we were acknowledging their courageous and sacrificial lives that had brought us out of terrified fear to sing our determination to the watching, listening stars.
At every such moment, the children were seeing themselves differently, because they knew that we were risking everything for their future, for their humanity. So they saw us differently as well. I think that is a teachable history.
Let the children see you, dear nephew. Let them see and know the ways you wrestle with the powers that be to keep the building of their young lives at the highest level of your agenda, no matter what the cost—perhaps even the cost of deficit spending. And when you challenge them to walk with you, to work with you, to build with you, with us, they will be ready, starting from within their own lives, their own communities, their own nation, their own world.
And if they ask you about the purpose of this work, this sacrifice, this building, please share with them your mother Stanley Ann's hope for you—that you would become truly human.
Perhaps you can even "Obama-ize" the statement your ancestor Fannie Lou Hamer made when a reporter at the 1964 Democratic Convention (the convention that did so much to open the way for your arrival in Denver in 2008) asked if all her dangerous, sacrificial organizing work in Mississippi was done in order to gain "equality with the white man."
Her marvelous response was an unflinching, "No. What would I look like fighting for equality with the white man? I don't want to go down that low. I want the true democracy that will raise me and the white man up ... raise America up."
That's your auntie, Barack. That's our teacher. So—when the young people ask, why are we building? Why are we wrestling with the angels?—teach them what Ms. Hamer taught us all.
Our goal is not primarily "to be competitive in a global economy" or some other less than fully human vision. Tell them instead that what we seek is to be lifted by the spirit of "the true democracy." Tell them we are working to be raised up to meet our best selves as human beings, to develop our national calling as a more perfect union.
Fannie Lou would have been at your first National Prayer Breakfast as president last February, and she would have encouraged you to continue wrestling with what you shared there: the great importance of Jesus' demanding teaching about love and care for others as we desire to receive them for ourselves—the "Golden Rule," which takes many other names in the various religions of the world.
Apparently that is not only a "religious" truth; rather it reminds us of what our ancestor-mystic Howard Thurman meant when he taught us "the things we find in religion are not true because they're in religion; they're in religion because they're true." It may well be the humanity that your mother yearned to see you develop, and the practicing of true democracy that Ms. Hamer yearned for us all, are essentially the same as the recognition of our true identity—and our responsibilities—as children of God, which our ancestor Jesus was teaching about.
But beware of Ms. Hamer, my dear son. She had a profound sense of a living, personal relationship with Jesus. She might want to talk with you about your Prayer Breakfast homily. She might ask uncomfortable questions such as whether the "evil" men you vow elsewhere to violently "take out" or capture are also children of God? And whether you were thinking about the unmanned, unseen, terrifying flights of our missile-armed Predator drones when you said at the breakfast, "There is no God who condones taking the life of an innocent human being"?
She may urge the commander-in-chief to engage the community-organizer-in-chief to seek for a way in which our "security" as a nation does not have to be purchased by imposing insecurity on our fellow human beings. And because she loves you very much, Ms. Hamer would likely press her questions and make her demands with great power, urging you not to allow yourself to be trained out of your best humanity, but instead to summon all of us to rise up with you, with America, for America, for our children on every continent, beginning right here.
If you are tempted to turn away from that seemingly impossible journey toward our best humanity, brother Barack, Ms. Hamer would be the first to remind you that our ancestor Jesus was very serious when he promised that those who allow ourselves to hunger and thirst for the way of righteousness, the enemy-loving way of God's children, shall be filled. But only if we endure, letting the hunger and the thirst drive us almost crazy.
Before I close this letter, I want you to recognize that as president you are in the most exposed position, especially as you work with all your heart and mind to "raise America up" in the midst of an American nation whose people often interpret the call toward a more human way of being as a terrible threat to all they have known and been taught as The American Way of Life—a way in which African Americans are not meant to be unchained presidents. So they think they must create and yank the chain.
But exposure must not mean isolation. Against the background of the courageous women and men who sometimes provide "accompaniment" for pro-democracy workers whose lives are seriously threatened, I promise to accompany you in prayer and in presence, in mind and body, in spirit and in struggle.
I am especially eager to walk with you toward three goals. One is to make a way for all our young people to have a chance to serve our country in ways that create—and not destroy—community. Second is the development of a way for local, state, and national governments, along with private citizens of goodwill, to create educational systems that offer all our children the most creative, humanizing, educational experiences possible. Third is the risky, costly, sacred movement toward that day when you and us and our country will surpass the world's best hopes by volunteering to take the first necessary steps toward the elimination of nuclear weapons, with the monitored destruction of at least 5 percent of our nuclear arsenal each remaining year of your administration.
Obviously, my son, there is some such accompaniment that you really may not want. Fair enough—for now. Just know that the potential for walking together is always present—at least for as long as this 78-year-old man can commit to. Meanwhile, I send you one of Fannie Lou Hamer's favorite words of encouragement: "Keep on keeping on." Keep loving Malia and Sasha. Keep letting that magnificent Michelle grow our garden, share your love, and wisely accompany your mind and spirit, especially as you think about "all the children of the world." Keep remembering that you are not alone, and that our ancestor Martin was inviting us all when he said, "America, you must be born again."
The birth pangs have already begun. Let's sing the new songs together. The children are waiting. I think they really want to be born again.
Vincent G. Harding, professor emeritus at the Iliff School of Theology and co-founder of Veterans of Hope Project, is a historian, author, and activist who has participated in movements for nonviolent social change since the late 1950s. This article is adapted from a chapter in the new edition of Harding's book Hope and History: Why We Must Share the Story of the Movement (Orbis, January 2010).