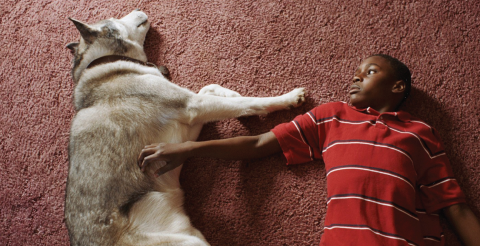 2013 WAS ANOTHER year when the future arrived. We've been having a lot of those lately. First there was 2010. According to the Project for Excellence in Journalism, that year more Americans got their news online than from reading a newspaper. Next, 2011 was the year when the internet started replacing not just the local bookstore, but books themselves. That's when Amazon made more money from e-books than from real ones. The same thing happened in 2012, when revenue from music downloads surpassed that from the sale of recorded discs.
The newest future dawned last year when the American Academy of Television Arts and Sciences officially recognized that the internet was replacing TV. They didn't say that, of course. The Academy just said that online streaming series, such as Netflix's House of Cards andArrested Development, were eligible for Emmy Awards. For a little perspective here, the Emmys were once only for broadcast TV—the stuff you can get from a roof antenna. Cable productions became eligible in 1988, and last year not a single broadcast production was even nominated for the best drama award.
In the first year of internet eligibility, David Fincher won the best director Emmy for House of Cards. In case anyone still thinks that web TV is for has-beens and wannabes, in 2011 Fincher was nominated for the best director Oscar for The Social Network. Last fall, Doonesbury creator Garry Trudeau produced a series (Alpha House) for streaming on Amazon. For the record, Trudeau's last television venture was Lucas Tanner for HBO, in 1988.
All the noise and most of the money in the web TV business centers on a new Big Four—Netflix, YouTube (owned by Google), Amazon, and Hulu. And with those big dogs flocking to online video production, it would be easy to write the business off as just another arm of the corporate media complex, feeding our endless death spiral of distraction and consumption.
However, that's not the whole story here. Online video has become a profitable business because of technological developments that have made it available on a mass scale. As long as the internet remains an open channel, that same technology is available, at fairly low costs, to independent artists and activists. As with everything else on the internet, the trick is cutting through the clutter of self-produced how-to and pet trick videos to reach a mass audience. And, so far, much of what has cut through—such as the 9/11 conspiracy video Loose Change—demonstrates the danger of a world without editors.
Still, the possibilities are out there. I first became a believer in the internet when I realized that I could sit in rural north Mississippi and read the arts and politics coverage in The Village Voice (back when it was worth reading) the very day that it hit the streets. Today you can sit anywhere that has a broadband connection and, for $10 per month, subscribe to a service such as Fandor, which streams a whole universe of independent film that 20 years ago wouldn't have been seen beyond lower Manhattan andpasses half your fee to the filmmakers.
However, the hopeful possibilities for online video depend entirely upon maintaining the Federal Communication Commission's policy of net neutrality. Internet video gobbles bandwidth. At peak usage, Netflix alone now accounts for one-third of all internet traffic in the U.S. If internet service providers are allowed to regulate whose material reaches their subscribers and sell that access to the highest bidder, we can imagine that deep-pocketed outfits such as Google, Netflix, and Amazon will still come out alright. But it might be the end of Fandor, for instance, and it would certainly seal the fate of any aspiring grassroots and nonprofit producers.
Danny Duncan Collum teaches writing at Kentucky State University in Frankfort. He is the author of the novel White Boy.
Image: Courtesy of Andy Zito