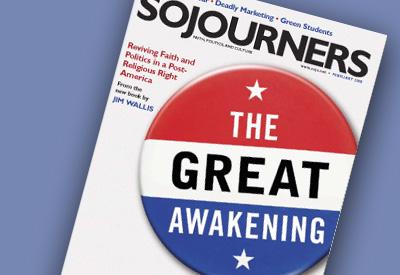 Rules of Engagement
Seven principles for Christian political involvement in the world.
1. God hates injustice.
2. The kingdom of God is a new order.
3. The church is an alternative community.
4. The kingdom of God transforms the world by addressing the specifics of injustice.
5. The church is the conscience of the state, holding it accountable for upholding justice and restraining its violence.
6. Take a global perspective.
7. Seek the common good.
Adapted from The Great Awakening, Chapter 3: How to Change the World and Why: Rules of Engagement.