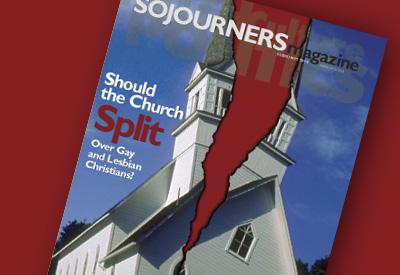 Sometimes social change begins at home. When longtime community activist Jim Dickerson and his wife, Grace, used their family home as collateral to secure a bank loan in 1982, the funds went to support Manna Inc., then a fledgling affordable-homeownership initiative for formerly homeless lower-income families. Over the last 22 years, Manna has produced home-owning opportunities for more than 800 lower-income, first-time buyers in the Washington, D.C. area.
According to Dickerson, 22 years is about how long it takes for a project like Manna to reach a modicum of maturity, credibility, and scale. "Creating affordable housing opportunities and revitalizing neighborhoods takes time, patience, perseverance, and lots of money," he says. "It takes a commitment to building unified coalitions, public-private partnerships, and a willingness to embrace long-term relationships with the people and neighborhoods you serve."
But with increasing housing prices in urban and metropolitan areas, even veteran affordable housing groups like Manna—a multi-denominational Christian organization with roots in D.C.'s Church of the Saviour and For Love of Children—are facing new obstacles. The State of the Nation's Housing: 2002, published by the Joint Center for Housing Studies at Harvard University, reports that inflation-adjusted home prices rose 5.7 percent between 2000 and 2001 alone. In the nation's capital, the median sale price for an existing single-family home in 2001 was $205,300. Suburban districts also face higher housing prices, as sprawl regions outside Atlanta, Los Angeles, and Dallas reached "residential densities" of 1,000 per square mile in 2000.
At the same time, lowest-income households (under $10,500 in 2000) have seen almost no income gains since 1975, according to the Harvard report. Even lower- and middle-class households are finding it increasingly difficult to break into the housing market. Kim Grose of the San Francisco Organizing Project (SFOP) reports that a family of four earning a respectable income of $60,000 qualifies as eligible for subsidized housing in San Francisco.
When affordable housing is unavailable, or when credit problems render a person ineligible for a fair homebuyer loan, families can fall prey to sub-prime predatory lending schemes, become displaced by gentrification and escalating prices, or find themselves caught in perpetual rent-paying. Any person whose rent exceeds 30 percent of monthly income is considered "moderately burdened." But according to the Harvard report, a janitor living in Atlanta paid an average 51 percent of his or her monthly income to rent a two-bedroom apartment in 2000. A retail salesperson paid an average 45 percent for the same apartment in Sacramento and a whopping 63 percent in Boston.
What are people of faith doing to address the nation's growing housing crisis? Sojourners recently talked with four community activists whose organizations are helping bring faith-based initiatives to the forefront of the fight for affordable housing: Dickerson, founder and board chair of Manna Inc; Grose, executive director of SFOP; John Harvey, president of City Vision Ministries in Kansas City; and Shirley Marshall, executive director of Good Shepherd Housing and Family Services in Alexandria, Virginia.
Even among affordable housing initiatives that openly identify as faith-based, the term can indicate diverse commitments. "'Faith-based' is a matter of discussion," says Shirley Marshall of Good Shepherd Housing and Family Services. Although Good Shepherd's founders worked out of a local Catholic mission, the organization later expanded to include partnerships with congregations and synagogues outside the Catholic Church. It also welcomes non-religiously affiliated volunteers and employees who support Good Shepherd's mission: helping families and individuals in Alexandria find and keep decent housing within a continuum of care and support.
President Bush's pledge of support for faith-based programs, together with his creation of an Office of Faith-Based and Community Initiatives, has given new publicity to such organizations. But beyond telling religiously affiliated funding recipients what not to do during work hours—namely, no "inherently religious activities," including religious worship, instruction, and proselytizing—the new office has rightly declined to weigh in on what it means to serve at-risk communities from a faith perspective.
For John Harvey, pursuing "inherently religious activities" means being motivated by faith to build houses, not to proselytize. City Vision Ministries brings together concerned Christians from a spectrum of racial and denominational backgrounds to tackle, in Harvey's words, the "nitty-gritty work" of urban housing in Kansas City. In neighborhoods where City Vision works, many residents are Muslim. Harvey doesn't want to convert them. But he does want to embody principles of racial and economic justice that he sees as integral to Christianity itself. "My motivation for this work springs from Christ's hold on my life," he says. City Vision recently completed an $11 million, two-phase single- and multi-family townhouse construction project in Kansas City's Turtle Hill neighborhood.
In San Francisco, SFOP, which includes 40 member congregations and schools, considers itself faith-based in part because it embraces the interfaith principles of repentance, forgiveness, and transformation in at-risk neighborhoods. In 2001, SFOP collaborated with local Jewish, Christian, and Muslim leaders to generate a citywide "call for action" promoting affordable housing in San Francisco. The kick-off event included a public apology from an estimated 50 religious leaders for neglecting the city's housing crisis. "[I]t is not just the stranger who needs a home and must be welcomed, but our own sons and daughters, many of whom have been forced to leave the cities and neighborhoods of their birth to seek affordable housing far away," reads the statement by religious leaders.
Although their organizational and strategic visions differ, Harvey, Grose, Dickerson, and Marshall agree that creating affordable housing in urban core neighborhoods requires inviting local church members and residents to the planning table from the outset.
In 2003, members of a neighborhood church joined the San Francisco Organizing Project. After a period of one-to-one relationship building, reflection on their faith and values, and intensive community research, the church's SFOP committee pinpointed crime and drugs as major neighborhood problems. A particular concern was the nearby Franciscan Motel, a haven for drugs and prostitution. Then they envisioned a positive solution. "The neighbors wanted to turn the motel into a supportive housing facility for homeless people," Grose says. The residents' plan, notable for its compassion as well as practicality, only confirmed SFOP's commitment to leveling the planning table.
City Vision Ministries adopts a similar grassroots approach, rooted in its 1992 founding by Harvey, then pastor of a cross-cultural church in Kansas City, and two inner-city African-American ministers interested in developing healthy, sustainable neighborhoods. In one community, City Vision spent five years cultivating relationships with residents before any serious housing work could begin. Harvey doesn't blame residents for their initial cautiousness. "The nature of these housing problems has everything to do with dynamics of race and power," he says. "So it takes a long time just to build the kind of relationship where you're willing to work together at all."
Once a faith-based housing effort has established a grassroots leadership structure, organizers must locate the technical, financial, and human resources required to see a project through. Sources might be socially concerned corporations and individuals, foundations, bank or mortgage associations, and the government.
Community activists continue proposing creative solutions to the nation's affordable housing crisis that try to build hope, not just houses. But building hope means recognizing that affordable housing shortages comprise only part of a larger structural imbalance. The historical and ongoing privileging of cultural and financial elites—typified by tax breaks that help the rich and harm the poor—is systematically undermining the ability of working-class, racial minority, and lower-income people to secure the basic material and social necessities of daily life.
Entrenched socioeconomic problems require daring solutions. Good Shepherd offers a unique "A-B-C"—or "Apartments, Budgeting, Counseling"—continuum-of-care project. "Most nonprofit housing projects target low-income people, but they have to have good credit," Marshall says. But Good Shepherd realized that people with credit problems were the ones most at risk of homelessness. "We decided that poor- and no-credit people are exactly who we want in our program," she says. The A-B-C program leases apartments from private landlords and then sublets to individuals and families whose credit history would otherwise prevent them from tenancy. Clients receive financial counseling and budget planning assistance. Some prepare for eventual homeownership; others set goals of maintaining monthly rent payments and building a better credit history.
Manna has expanded to include broader community revitalization in the Shaw neighborhood of Washington, D.C. Its subsidiary, Manna Community Development Corporation (CDC), provides a continuum of support with and for Shaw's lower- and modest-income residents: small business and job creation, a community arts program, education and leadership development, and community organizing. Among other actions, residents have resisted private owners who want to convert government-subsidized housing into market-rate condominiums and rentals. And Manna CDC recently partnered with the Public Welfare Foundation to develop a 10-unit row house development on land donated by the foundation.
In the midst of these efforts, Dickerson remains aware of what he calls the larger "powers and principalities" that Manna is up against. "The work we do isn't rocket science," he says. "But even though many affordable housing groups have demonstrated what works and how to do it, as a society our political leaders continue to refuse to take on affordable housing and equitable neighborhood development as a genuine commitment."
Harvey agrees. "Almost anybody can build a house," he says. "What we really need are leaders." While his comment glosses over just how much work went into City Vision's recent construction project—Turtle Hill's first phase, 35-home initiative required 22 partners and 12 funding sources—Harvey correctly points out that building houses is not enough. City Vision also builds neighborhood leadership capacity so that residents can create vibrant communities. Turtle Hill residents have an active neighborhood association and organize periodic community events for neighborhood children.
But systemic socioeconomic problems can show up in even the most impressive affordable housing endeavors. The second phase of the Turtle Hill project targets homeowners and renters with varying income levels. Some renters live in Turtle Hill at the market rate; others qualify for Section 8 and public housing rates. Creating a sense of community between homeowners and mixed-income renters is a challenge. "Turtle Hill residents embraced the need for a rental community," Harvey says. "But there's still some stigma that goes along with renters." Even though Turtle Hill neighbors are not told which families qualify for assisted housing, some have expressed hesitancy about incorporating public housing recipients into the community.
The stigma attached to public housing recipients is symptomatic of a broader problem. NIMBY, or "Not In My Backyard," has become a catchphrase for middle- and upper-class resistance to incorporating the disenfranchised into established neighborhoods. But some communities are beginning to stand in the opposite direction. The San Francisco Organizing Project now oversees a YIMBY program, short for "Yes In My Backyard," in which congregations and religious groups invite the poor to live in their neighborhoods. The program has captured public imagination. "We've seen an unprecedented new spirit emerging in some of these communities," Grose says. Seeing San Francisco residents embrace YIMBY "really gets at the core values of our mission."
Preserving those "core values" and committing to the long haul are crucial for faith-based initiatives. Churches accustomed to short-term service projects sometimes struggle to adopt the long-term mentality needed for housing work. "This kind of work doesn't appeal to churches that like to run in, hand out Thanksgiving baskets, and run out," warns Harvey.
But for advocates like Dickerson, making a long-term commitment reaps personal as well as neighborhood benefits. "I've lived long enough to see neighborhoods transform for the better," he says. "I've seen families who didn't think they were worth anything turn themselves and their neighborhoods into vital and productive communities. To live long enough to see that happen, that's the real gift."
Stacia M. Brown is a Sojourners contributing writer and a doctoral candidate in religious studies at Emory University in Atlanta.