FOR THE MILLENNIAL founder of a viral social media account, Cole Arthur Riley is surprisingly unplugged. "This is a fun fact that most people probably wouldn't guess," she told Sojourners in June, "but I actually don't have a smartphone."
Riley is the creator and curator of @BlackLiturgies, an Instagram profile and social media "space where Black spiritual words live in dignity, lament, rage, and liberation to the glory of God." It is where, until this fall, she posted almost daily the liturgies she writes: Liturgies for Ma'Khia Bryant, Breonna Taylor, Ahmaud Arbery, George Floyd. Prayers of remembrance for the Tulsa Race Massacre. Invocations for those living with chronic illness and those struggling with anxiety. @BlackLiturgies goes beyond the usual liturgical calendar of Advent, Christmas, Lent, Holy Week, and Easter, embedding that rotation within a larger grammar of spiritual expression for Black survival and thriving.

Riley's liturgies look and circulate like memes, but trade humor for a holiness rooted in the embodied knowledge and sacred truth of Black life. The bricolage of written prayer, quotations, scriptures, poetry, and statements in white text on brown, green, and blue backgrounds gained thousands of likes and reposts within hours. If you are on social media, the images are likely familiar, but the person behind them, and her story, less so.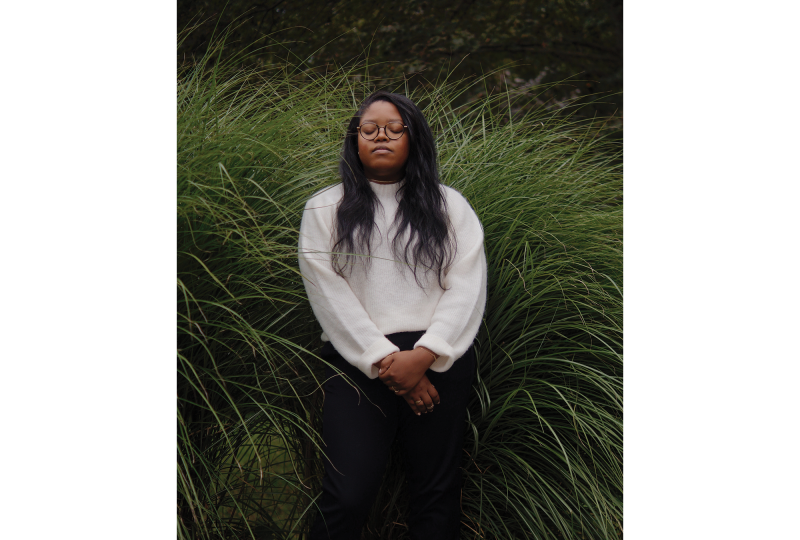 An Episcopalian, Riley began @BlackLiturgies in late June 2020 out of a hunger for a liturgical expression that would speak to her Blackness. Amid the ongoing pandemic and her own processing of the murders of Taylor, Elijah McClain, Arbery, and Floyd, she found that the words of Thomas Cranmer, author of the 16th-century Book of Common Prayer, were not cutting it.
She initially hoped to connect with a handful of other people who, like her, valued collective liturgy and were seeking Black community, but her words quickly attracted a larger audience. By the end of the first month, she had more than 5,000 followers; six months later, that number topped 100,000. Today, as Riley prepares for her next vocational phase as a writer, liturgist, and public voice in contemplative spirituality, her story and that of @BlackLiturgies offer a portrait of contemporary faith, justice, and liturgical community in a time of social distancing, white supremacy, and the movement for Black lives.
The daily realities of Black lives mattering
THE VIRAL RECEPTION of @BlackLiturgies sounds like an aspiring Christian influencer's dream—but for Riley, living a quiet life in upstate New York with a small circle of family and friends, it was an unexpected development that surprises her still. Most @BlackLiturgies followers are not Episcopalian, and many are not Christian, yet they gravitate to Riley's liturgies, which employ traditional Christian forms of written prayer, including long-form prayer, prayers of the people, confession, and breath prayer.
Riley makes Christian liturgy responsive to the rhythms and realities of Black life mattering. For example, in the days before the closing of the Derek Chauvin trial, she offered a guided meditation to prepare our souls for a verdict. In the aftermath of conviction, she posted a liturgy for those experiencing the flood of mixed emotions: relief, hopefulness, exhaustion, rage, the "coexistence" of joy and sorrow.
Though initially surprised by her viral reception, Riley early on incorporated the growing @BlackLiturgies into her life while maintaining balance. Despite her sizeable Twitter, Facebook, and Instagram followings, where her more than 130,000 followers (at this writing) include several celebrity accounts, Riley spends most of her time off social media. On a regular day, she told Sojourners this summer, she spends the first hour in complete silence ("It's part personality, part spiritual discipline," she admitted with a laugh). She then writes that day's liturgy during her morning routine, publishing it unedited from her laptop or husband's smartphone. She engages with followers for about 45 minutes, then logs off.
"So, throughout the day, I can really kind of rest," she says. "I don't want to say [I] forget about @BlackLiturgies, because I do carry it with me, but I can just disengage in a way that is healthy, hopeful, and helps me manage things."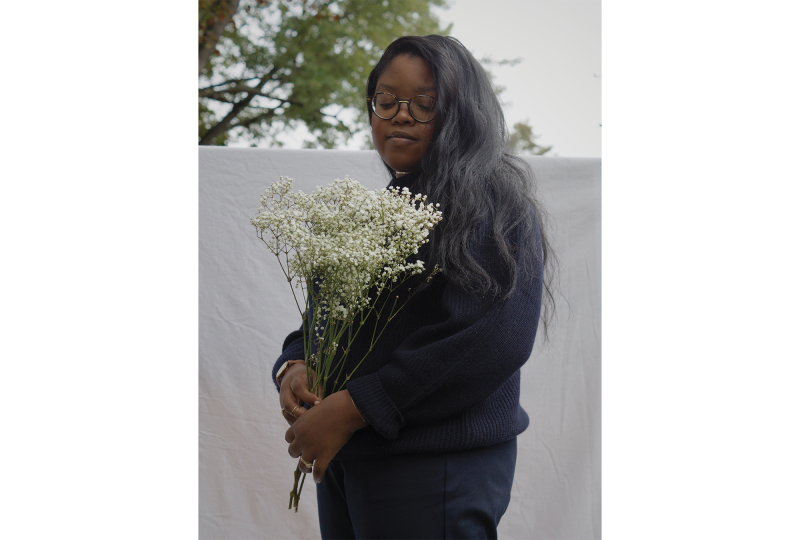 It's an approach to social media—to virtual space as a very real cause of depletion as well as empowerment—consistent with who Riley is and the work of formation to which she is called. When Riley began @BlackLiturgies, she was the content and spiritual formation manager at Chesterton House at Cornell University. This fall, she is becoming executive curator of a new center at Cornell that will offer diverse and liberating spiritual formation content, which Riley will help create.
Liberation at the heart of formation informs @BlackLiturgies' distinctive offering. It reframes what "liturgical" language sounds like, giving voice to some of the most necessary yet silenced spiritual dispositions.
"If there's one dominant emotion @BlackLiturgies was born out of," Riley says, "it was anger. That's just the most honest thing I can say about it."
Writing from a place of truth and anger locates Riley in a long tradition of prophets, activists, and spiritual leaders—Black theologian James Cone once described anger as the beginning of theology. Like Cone and others, Riley's anger was sparked by the silence and lies of the church, alongside society broadly. Recalling summer 2020, she explains, "I was very angry at the conditions of the world, the conversations I was finding myself in, that were demanding some kind of Christian civility that was a cloaked way to say 'calm down' and 'don't be angry.' I was in a season of rejecting that."
Her Aug. 21, 2020, liturgy begins, "Anger is not the opposite of civility. / If rage isn't civil, then neither was Jesus." A long-form prayer concludes, "We will no longer abandon our rage. Make us people of holy fury." In the caption, Riley includes a breath prayer: "INHALE: Keep us from resentment. / EXHALE: Protect our anger."
Tenderness and truth-telling
RILEY'S LITURGIES HAVE at their core frank refusals naming the unholy manipulations of white fragility, heteropatriarchy, and other systems and social norms that warp, deform, oppress, and kill. The uproar over Simone Biles' and Naomi Osaka's temporary withdrawals from professional sports this summer sparked on @BlackLiturgies a liturgical confrontation with nefarious cultures of Black women's self-sacrifice.
"Grateful for Black women who refuse to kill themselves for someone else's definition of 'greatness,'" the first slide of the July 27, 2021 liturgy reads. "You were born worthy. / Your boundaries are holy ground." The following slides contain breath prayers: "INHALE: I can honor my limit. / EXHALE: This breath is enough. / INHALE: I am free to walk away. / EXHALE: I won't apologize for healing." In the caption, Riley writes, "Let Simone and Naomi be. I don't want to watch Black women kill themselves for our entertainment. They are not symbols. Let them be. #blackliturgies."
For Riley, the public response to Biles and Osaka was as much about our own discomfort with limitation as it was about misogyny and racism. Through liturgy, Riley not only restores the humanity of two women of color; she extends the opportunity for us to join in healing, too. This subtle shift occurs often in her prayers, illustrating her view that "liturgy can be a profound act of solidarity." Riley again invited us into solidarity when, in a mid-September post, she shared her own season of withdrawal for personal health reasons. Rather than a performative wokeness that fears and masks its shortcomings, @BlackLiturgies offers space for a collective truth-telling that is vulnerable and human, open and authentic.
Tenderness shapes the truth-telling in Riley's poetic liturgy for Ma'Khia Bryant, referencing Bryant's TikTok hairstyle tutorials: "I watched you lay your edges, / watched butterfly clips crown your head. / We will not let them reduce you / to anything less than sacred." A long-form prayer follows, opening with a simple truth: "God of Ma'Khia / She deserved more ..." A breath prayer states: "INHALE: God, protect Black girls. / EXHALE: Remind them of their glory."
The liturgy for Ahmaud Arbery similarly looks at him with love: "I will remember you, but not as hunted. / As Black Glory running in the wind. / The Face of God lacing up his shoes. / Justice is coming."
@BlackLiturgies' insistence upon not catering to the white gaze is an expansive liturgical offering in and of itself.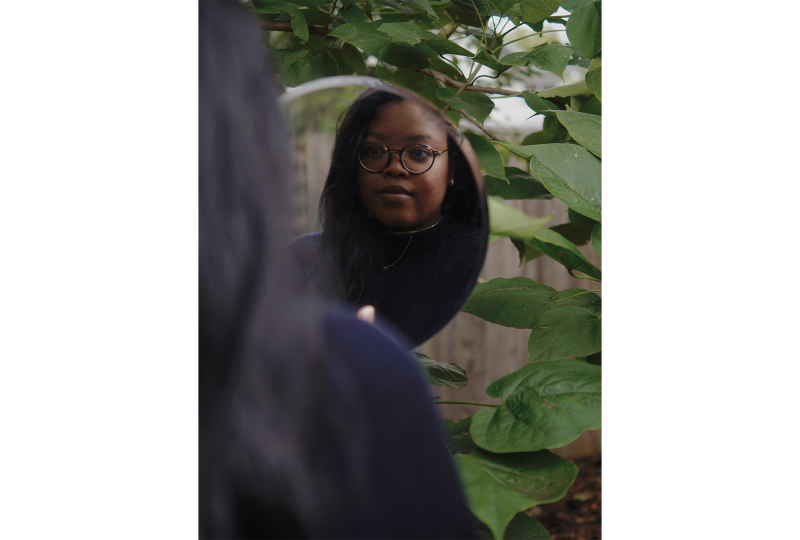 The stories that make us
THOUGH RILEY CONCEIVED of @BlackLiturgies during 2020's global reckoning with anti-Black racism, her work has deeper roots. She and an older sister were raised by her father, a teen dad, in Pittsburgh. Her dad nurtured their creativity by allowing them to opt out of housework by writing poems or the first few lines of a short story. Her grandmother, the family matriarch and another central influence, also encouraged Riley's writing and development.
Both father and grandmother, writers and storytellers themselves, inspire Riley's forthcoming book, This Here Flesh: Spirituality, Liberation, and the Stories that Make Us, due out from Penguin Random House in February. The title evokes Baby Suggs' hush harbor exhortations of Black self-love in Toni Morrison's Beloved. Riley's household growing up was not religious. Yet some of her deepest and earliest spiritual formation took place there. In her book, Riley explores the generational strands contributing to her own faith and becoming. She pairs family and personal stories with Christian contemplative reflection to think through dignity, fear, lament, and rage. Riley shares her journey toward a contemplative spirituality of embodiment and liberation and invites us to encounter our own stories of selfhood, heritage, and healing.
Christianity became a part of Riley's life when she began exploring the faith and practice on her own in high school and college. As a first-generation college student at the University of Pittsburgh attending church consistently and of her own volition for the first time, Riley was simultaneously introduced to university life—particularly Black literature classes—and to Christianity, and both meshed into one exposure.
"I'm in the class, and I'm reading Toni Morrison, Zora Neale Hurston for the first time," she explains, "and ... I couldn't separate that from Sunday when I'm reading Isaiah for the first time." Riley cites James Baldwin, Octavia Butler, and Thomas Merton alongside Morrison and Hurston as influences who mentored her "from the grave" and continue to inform her intertwined faith and writing today.
New, but not new
CONSIDERING HER FAITH'S rootedness in ancestral story and tradition, it is no surprise that—despite her platform being social media, with its up-to-the-minute nature—Riley eschews the language of novelty when describing her work with @BlackLiturgies. "What I'm doing, it's really not all that new," she says. "And I don't mean that in a self-deprecating manner. We have people in Black spirituality who have gone before us, but we haven't always had the ability to preserve our own spiritual artifacts, our own spiritual storytelling and expressions. We've had a lot of that taken from us .... A huge impulse of @BlackLiturgies is working to curate a liturgical expression that frankly already exists."
"Curate," in its compositional and religious senses, aptly describes Riley's work drawing from myriad traditions, as well as how her followers respond. @BlackLiturgies followers receive the space as an act of care, and they daily comment ("Amen," "Ashé," "Preach!"), repost, message, and engage the carved-out space for rest and spiritual nourishment. Their responsiveness reflects how @BlackLiturgies expresses the literal meaning of liturgy: "public service," or "work of" or "for" the people.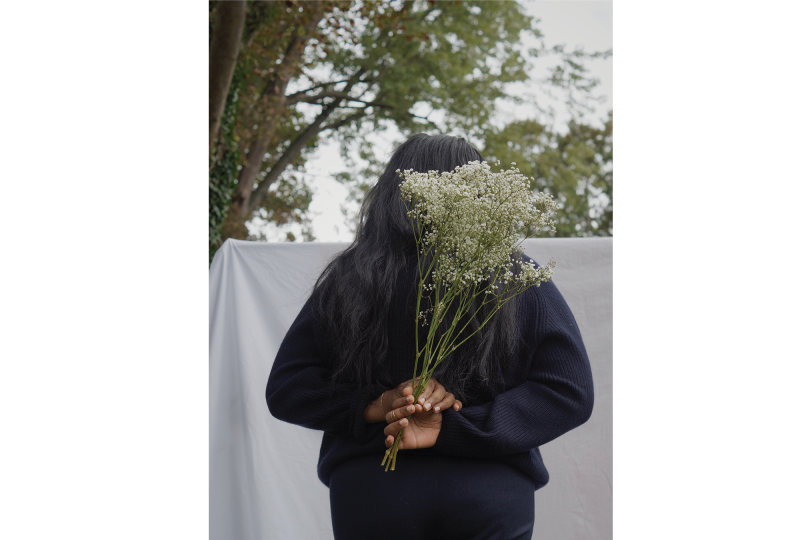 Social media's communal nature, however, also leaves these platforms vulnerable to abuse. Earlier this year, Riley began to receive a repetitive error message from Instagram warning that her account might be deleted. At the urging of friends, she posted a call for help in her feed, explaining that either Instagram suspected she was a bot, or someone was reporting her account as violating community guidelines, putting her in danger of losing account access. In droves, people reposted the message and reported the issue to Instagram and Facebook (which owns Instagram). Riley's threatened status was swiftly resolved.
It was a turning point for Riley, in which she realized the breadth and strength of the @BlackLiturgies community—"The people really came through," she says—yet the incident also demonstrates the perils of social media for Black women creators. Black creators are routinely threatened and targeted by trolls, misreported as spam, and susceptible to wrongful suspension or deletion.
Riley is working on a future website and home for @BlackLiturgies less susceptible to the vulnerabilities of social media. She explains, "These [social media] platforms weren't really made to help or protect Black voices. The algorithms weren't made for us. I'm not too keen on the idea of my art being a way to draw people into a technology that isn't always helpful and healing and healthy." 
The challenge of maintaining control is also an issue when it comes to the target constituency. Riley's primary audience is African American, but many followers are not Black. Riley says a tiresome aspect of her work is correcting non-Black followers' frequent misunderstandings and misappropriations that decenter Black people in her liturgies. Sometimes, white people ask Riley for permission to repost liturgies they read as racially unspecific. Her response is not approval, but rather a question: Can you engage and repost without centering yourself? What would it mean for you to imagine and pray for a Black woman at the center of this liturgy on anxiety?
The popularity of @BlackLiturgies among non-Black people reflects the enthusiasm with which white progressive Christians and liberals seek out Black content to consume in the post-June 2020 era, a disturbing phenomenon. Decentering whiteness in the public sphere is a monumental task in more ways than one.
Finding her own liberation
THE ENORMITY OF the challenge, however, is scaled back down through the grounding returns of @BlackLiturgies itself. In a culture that routinely extinguishes Black breath, for a justice movement where "We Can't Breathe" is both anguish and rallying cry, and at a time when breathing together is a public health hazard, Riley's liturgical use of breath prayer has been a profound intervention. Through breath prayer, Riley reorients Black people toward restorative embodiment—she places us back in our bodies as an act of spiritual warfare, of liberative grace, like Baby Suggs in Beloved.
This embodied ethic of self-affirmation is reflected in a bittersweet way with one particular post. On June 5, Riley posted a liturgy for Pride, in which she affirmed queer belonging, confessed and decried Christian homophobia and transphobia, and identified herself as a queer woman whose identity is often misconstrued because of her marriage to a man. It was the first day she had a net loss of followers—until this post @BlackLiturgies had a positive net growth of at least 50 followers each day. To Riley, the message was clear: "We don't want to be led in prayer" by a queer Black woman.
The unfollows recall the riskiness of liturgy, reminding us of where the stakes truly lie—in the church and world, yes, but also within the self. The June 5 liturgy is instructive. It opens with a Prayers of the People invocation: "For those who were taught to hate their queerness." It makes Pride a divine disposition and leads us in saying the words aloud: "God is proud of you. / God is proud of you." The following slides expand self-compassion, dignity, and care, ending with three breath prayers that move us to root ourselves in God.
Sacred self-affirmation is the Black liturgical center on @BlackLiturgies. While the loss of followers provokes complex feelings for her, Riley is secure. Knowing that she could get away with not posting for Pride at all—she had received no privately messaged prayer requests on the topic—but posting anyway, affirmed her decision. Living into and doing the hard, true thing is, for Riley, an offering, an act of worship—a prayer.
At the end of the day on June 5, Riley's mind, body, and spirit were at ease.
"I'm going to sleep, and I feel so grounded, so proud, and a little more free."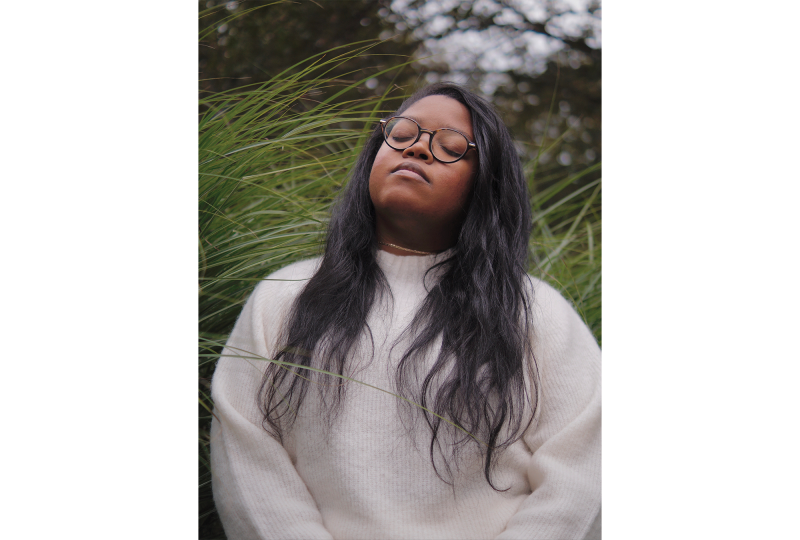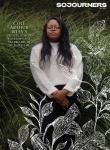 This appears in the December 2021 issue of Sojourners
Got something to say about what you're reading? We value your feedback!